Jackalopes announce coaching staff for 2013-14 season
May 20, 2013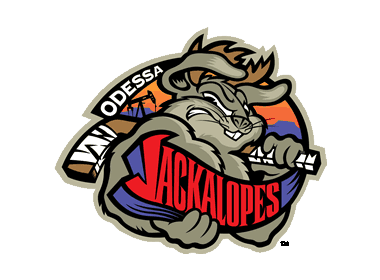 By Tony Brown, Odessa Jackalopes
The Odessa Jackalopes of the North American Hockey League (NAHL) finalized their coaching staff for the 2013-14 season on Monday, introducing Craig Sarner and Donnie Margettie as Assistant Coaches to first-year Head Coach Matt Cressman and former Niagara Purple Eagles netminder Cody Campbell as the team's first full-time Goaltending Coach.
Sarner will assume full-time assistant coaching duties in 2013-14 while maintaining his position as the Jackalopes' Director of Scouting for the third consecutive season.
"For me, it's the best of both worlds," said Cressman Monday, "With [Sarner], you get a lifetime of experience and knowledge and his connections at this level are outstanding." In regards to his former Jackalopes teammate, Margettie, Cressman was similarly enthusiastic. "[Margettie] brings an energetic, positive point of view to the table that makes him a valuable asset," said Cressman, "He'll give our boys that positive push they need, so all in all, I'm really pleased."
A St. Paul, Minnesota native, Sarner spent the last several years scouting at the junior level following a lengthy coaching career in Europe. A former Boston Bruin, Sarner enjoyed a fruitful collegiate playing career at the University of Minnesota in the early 1970's before excelling in the German and Swiss leagues as a professional and represented the United States on the 1972 Winter Olympic Team.
"I'm really excited. I've been wanting to get back into coaching for some time now and I feel I can really add something here," said Sarner by phone Monday, "It just seemed natural." By serving simultaneously on the Jacks' coaching staff and continuing on as head Odessa scout, Sarner says he is afforded a unique opportunity. "By being in Odessa to teach the game during the week and still being able to fulfill my scouting duties, I can really do all I can for each of these players…I want these kids to succeed. That's our goal."
Cressman agrees that Sarner's dual role with the Jacks will foster continuity throughout Odessa's hockey operations department. "[Sarner]'s the guy out there recruiting the bulk of our players and signing our tenders," explained Cressman, "He knows these new players and our returners firsthand and his presence will certainly have a positive impact on us retaining more of our tenders next year and beyond."
Margettie, a Niagara Falls, Ontario native and current member of the Jackalopes' ownership group, echoes Sarner's sentiments. "I just want to help these kids," said Margettie, "We're trying to build a program here and advancing players is how you do it. It's an honor to be part of this staff and I'm ready to get going." Following a successful junior career with the Ontario Hockey League's London Knights, Margettie enjoyed three stints with the Jackalopes during a 12-year professional career in the WPHL, CHL, UHL and IHL. A local firefighter in the Odessa Fire Department, Margettie has also long-served as the Director of the Jackalopes' "Jr. Jacks" youth hockey program.
A former standout USHL goaltender for the Fargo Force and Cedar Rapids RoughRiders, Cody Campbell joins the Jackalopes as the team's first-ever full-time goaltending coach following a three-year playing career at Niagara University in New York State. A co-owner of the renowned Canadian Professional Goalie Schools, Campbell is thrilled to embark on his first foray into coaching. "I'm truly excited that Coach Cressman has given me this opportunity," said Campbell Monday, "As a guy who's spent the last six years playing junior and college hockey, I think I can really relate to these [goaltenders] because I've gone through what they're going through so recently…that gives us an instant respect factor."
In 2011-12, the Jackalopes' goaltending program produced one of the nation's top goaltending prospects in NHL draftee Connor Hellebuyck (5th round, 130th overall - Winnipeg), but in 2012-13 turned in league-lows in combined goals-against average (5.15) and save percentage (.871). Campbell says he's got a plan to fix the Jacks' woes between the pipes. "Goalies need structure every day," explained Campbell, "Our guys will have that. They'll have specific things to work on every single day and that way, when Friday and Saturday roll around, they'll know that there's nothing more they could've done to prepare for that game…that knowledge brings confidence and confidence is the key to success for goalies."