Weekend Wrap-up: Ice Dogs sweep series in Fresno
January 27, 2013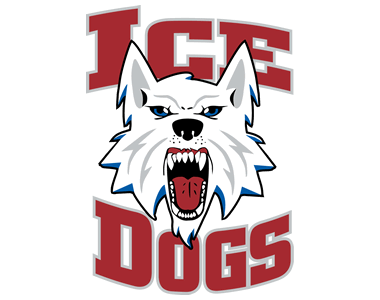 Fairbanks 3 @ Fresno 2 (OT) – The Fairbanks Ice Dogs proved that the last 20 games of the regular season are going to be a fight for the West Division title as they climbed back from a two-goal deficit on Sunday to defeat Fresno 3-2 in overtime, completing a weekend road sweep of the Monsters. The win pulled the Ice Dogs within a point of 1st place Wenatchee. The two teams will meet for a three game series in Wenatchee beginning on Thursday.
Things were looking good for the Monsters early on. After they had been outscored 15-6 in the previous two games by the Ice Dogs, Fresno tightened up and got the first goal of the game midway through the 1st period as Kyle Sucher lit the lamp with an assist to Karl Andersen.
Fairbanks peppered the Fresno net in the 2nd period, but could not get anything by Tomas Sholl, who ended up with 35 saves on the night.
It appeared Frenso was on their way to salvaging a win thanks to a goal early in the 3rd period from Matt Salituro with another helper from Andersen and a second to Sean Kalbak. However, Fairbanks stormed back with two goals late in the period in a span of 1:34. Patrick Newell scored on the power play with assists to Garret Clemment and Devin Loe to make it 2-1. 1:34 later, it was Lonnie Clary with a goal to tie the game at 2-2 with an assist to Duggie Lagrone.
The Ice Dogs carried the momentum from the end of regulation right into overtime as Clemment scored the game-winner just :40 seconds into the extra frame, which completed the weekend sweep.
Ice Dogs goaltender Steve Perry faced just 15 shots on the night and made 13 saves.