Tornado's dormancy request approved
May 14, 2008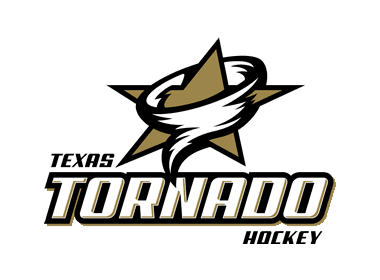 FRISCO, TEXAS – The North American Hockey League announced today that its Board of Governors has accepted the Texas Tornado's request for dormancy for the 2008-09 season.

The request was made due to renovations at the Tornado's home rink, the Deja Blue Ice Arena, located in Frisco, Texas.

"The Tornado organization has been one of the most successful in the NAHL over the years, both on and off the ice, and we're looking forward to them returning to the league stronger than ever in 2009-10," said NAHL commissioner Mark Frankenfeld.

"The expansion of the Dr Pepper StarCenter will give us an opportunity to better serve our fans, sponsors and players upon its completion in 2009," said Kirbly Schlegel, chairman of Schlegel Sports, owner of the Tornado. "Although the team will have a one-year hiatus, we plan to use this time to prepare for the 2009-10 season creating an exceptional hockey experience."

All players on the Tornado's roster/protected list are eligible to be tendered by other NAHL teams and for selection in the upcoming NAHL Entry Draft, which will be held on Wednesday, May 21.

The Tornado will continue its day-to-day operations during its dormancy.

The Tornado has been members of the NAHL since the 1999-2000 season. The organization has won four Robertson Cup Championships, the most recent in 2006.

The oldest and largest junior league in the United States, the North American Hockey League, a USA Hockey-sanctioned Tier II Junior A league boasting 18 teams from across the country, including the esteemed USA Hockey National Team Development Program, prides itself on the social maturity and skill development of student-athletes ages 16-20 with aspirations of advancing to collegiate and/or professional hockey.