Topeka alumni duo earn weekly collegiate honors
January 25, 2012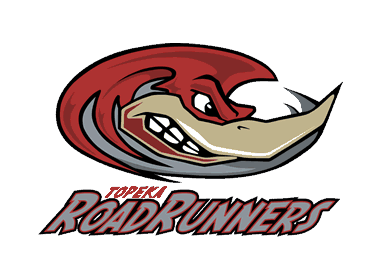 ECAC Hockey has announced its weekly award winners in men's hockey and current Rensselaer Polytechnic Institute (RPI) and former Topeka RoadRunners goaltender Bryce Merriam earned Goaltender of the Week honors after he helped the Engineers to a 2-0 conference weekend.
Merriam, a junior netminder out of Bethel Park, Md., stopped 81 of the 82 shots he faced in 120:00 in defeating Brown and Yale last weekend. In shutting out the Bears Friday, he had 14 saves in the first period, six in the second and 16 in the third as RPI posted a 3-0 win. The next night in New Haven, he had eight first period saves, 19 in the second and 18 in the third. The only goal he allowed to the Bulldogs - and on the weekend - was an extra attacker marker with 1:42 left in the third period.
A starter in 17 of the Engineers 24 games this season, Merriam has a 5-12-0 record, with a 2.40 goals against average and a .916 save percentage. His goals against average and save percentage both rank fifth among ECAC Hockey goaltenders. In nine conference starts, the former Topeka RoadRunner has a 3-6-0 record, while compiling a 2.27 goals against average and a .924 save percentage.
Merriam played the better part of four seasons in the NAHL, most of it with the Santa Fe/Topeka RoadRunners franchise. His best years came during the 2007-08 and the 2008-09 seasons in which he ranked in the Top 6 in the NAHL in both wins and goals against average in both of those seasons playing for the RoadRunners.
Current Minnesota State University forward and former Topeka RoadRunner Eriah Hayes, who produced his first collegiate hat trick and four scoring points as the Mavericks split a two-game conference series with visiting Nebraska Omaha last weekend, has been named the Red Baron® WCHA Offensive Player of the Week for Jan. 24.
A 6-4, 210-pound junior right winger from La Crescent, Minn., Hayes accounted for three goals and one assist as MSU and UNO played a pair of one-goal overtime games on Jan. 20-21 at Verizon Wireless Center in Mankato. Last Friday night, Hayes assisted on teammate J.P. Lafontaine's power-play goal at 8:10 of the third period to send the game into overtime, which MSU eventually lost, 2-1. Then, in Saturday's rematch, Hayes came back to score the host Mavericks' first, third and fourth goals in registering his first career hat trick. He scored a power-play goal at 16:55 of the first period to tie the game at 1-1, tallied an even-strength goal at 9:09 of the third period to tie the game at 3-3, and then gave his club a 4-3 advantage with his third goal of the game at 17:46 of the third. Minnesota State then won the game in overtime by a 5-4 margin.
In addition to his four points, Hayes had seven shots on goal in the series and earned a +1 plus/minus rating. He currently ranks second on the MSU team with 10 goals and is tied for second on the team scoring charts with 18 points and six power-play goals.
Hayes played in the NAHL for Topeka during the 2007-08 season, in which he was 4th in team scoring with 56 points (30 goals, 26 assists) in 53 regular season games. His 30 goals ranked tied for first on the team and ranked in the Top 10 in the NAHL during that season.