Port Huron moves into tie for 2nd with win on Wednesday
November 3, 2011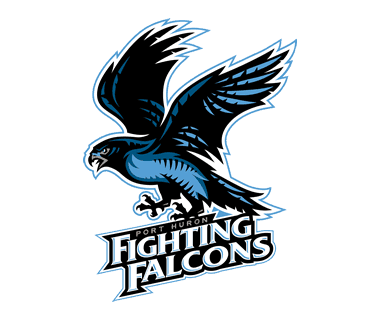 Port Huron 2 @ Michigan 1
The Port Huron Fighting Falcons 10-6-2, 22 pts. defeated the Michigan Warriors 10-6-2, 22 pts. on Wednesday night at Perani Arena in Flint by a score of 2-1. The win moved the Falcons in a tie of 2nd place in the North Division with the Warriors. The win was Port Huron's fourth straight, while Michigan dropped their fifth straight game.
Jame Kline put the Warriors on the board in the first period with a power-play goal, giving the Warriors a 1-0 lead. And that was during a period in which his team was out-shot 19-4.
The Fighting Falcons continued to pour the shots on the net, beating Warriors goaltender Brach Tiller twice with goals from Maxwell Reavis and Ian Miller.
The Warriors were 1-for-4 on the power-play, while Port Huron failed on each of its three attempts. The Fighting Falcons out-shot the Warriors 47-22.