NA Now: St. Cloud Norsemen
October 6, 2020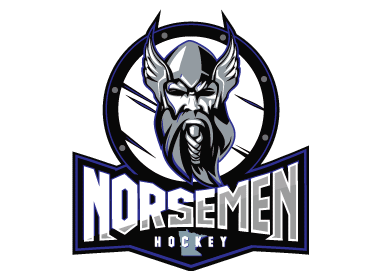 The NA Now series features a look at all teams in the NAHL for the 2020-21 season, with a new team being highlighted daily, leading all the way up until the start of the regular season. NA Now looks into each NAHL team and will include video segments with all the head coaches in the NAHL, as they provide fans with their expectations and outlook for the season, including taking a look at their strengths as a team and thoughts on the league. It will also take a look back on last season and how each team fared and what they accomplished.
St. Cloud Norsemen
Head Coach: Corey Millen (1st Year)
2019-20 record: 52 GP, 10-37-5, 25 pts. (6th in the Central Division Division)
2019-20 leading scorer: Jack Suchy (38 Points)
2020-21 Division: Central
First regular season game: Friday, October 9th @ Aberdeen Wings
Home opener: Friday, October 30th vs. Bismarck Bobcats
It was a tough year for the Blizzard in 2019-20. The team posted just 10 wins and finished last in the NAHL in goals against average and ranked 21st in goals scored per game. The end of the season did not end well as the Blizzard were on a 13-game slide when the season was canceled in March. For the third straight season, the Blizzard would finish at the bottom of the Central Division. Veteran head coach Moe Mantha, who had coached the Blizzard for those three years, announced his resignation, and the team was on the lookout for someone new.
It was clear that it was time for a fresh start for the organization heading into the 2020-21 season. On April 2nd, the team announced its new leadership and named former NHL stand-out and Olympian Corey Millen as the new Head Coach and former Stanley Cup winner Tom Chorske as the new General Manager. Millen worked at the NCAA level and coached in the NAHL and USHL, but his greatest coaching success to date is winning the NAHL's Robertson Cup National Championship in 2015 while at the helm of the Minnesota Wilderness.
"I'm really excited to be back in the NAHL developing and coaching players at this level. Junior hockey players are trying to reach their dream of playing college hockey and that's what we are going to help them do. I realize we have a lot of work to do, but I've done it before and plan to do it again," said Millen.
To take things one step further, a month later the team announced that it had rebranded to be called the St. Cloud Norsemen. During the off-season, team management and marketing quickly started working on a name change and new identity that would suit the Greater St Cloud community and portray the characteristics and values of the team. It was through this exercise that the inspiration for the Norsemen came to be.
Watch: St. Cloud Norsemen season preview
The Norsemen will have many new faces with just a handful of returning players in 2020-21. "We don't have a lot of returning players and I think there are challenges in every area. There was a pretty good overhaul that happened. We will have some guys without some junior experience, but there is some good talent there too, so finding the right mix is what we are trying to do right now," said Millen. "Defensively, we will be almost entirely new players, including our goaltending, so we have been busy trying to identify the best fit."
Last weekend, the Norsemen got their first taste of competition as they hosted the United States National Development Team Program 18-Team for two exhibition games. While the games did not go the Norsemen's way, Millen said that it was very valuable to play high-end competition. "We learned that the NTDP 18-team is extremely good. Everything is new, so there was a lot to sort out during those games, but it was all done in preparation for our first regular season games in Aberdeen," said Millen. "There are players that haven't been expected to do certain things that we're going to expect them to do. All you can do is work on it in practice, continue to get on (the players), and work on all those little things."
As for some familiar faces who will be in the Norsemen line-up, the leading scorer from last season returns in forward Jack Suchy (38 points). Forwards Ryan O'Neil (26 points) and Owen Belisle (17 points) are also back. The Norsemen also picked up defenseman Michael Spinner from the Springfield Jr. Blues. After that, it will be almost entirely new faces for the Norsemen, who look to start and new and successful era.
"The Central Division has always been good. We have some work to do. We want to be competitive and fight for every point. We are going to need contributions from everyone to have some success. We obviously want to win, but we have to take baby steps and try and become a better team each day, said Millen. "There are a lot of things going on right now and we are trying to put the best group together as possible. There are a lot of NAHL-caliber players available because of the different situations going on in junior hockey in North American, so finding the right pieces to the puzzle, along with the daily management of keeping our players safe and adhering to the Covid protocols are our biggest challenges right now," said Millen.
Next Up: Wichita Falls Warriors