Jamestown Rebels suspend operations for 2020-21 season
September 21, 2020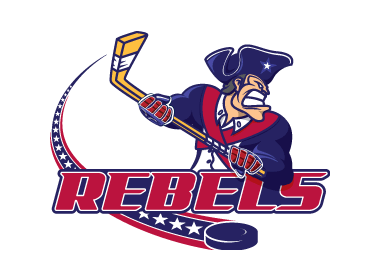 The North American Hockey League (NAHL) has announced that the Jamestown Rebels have suspended operations for the 2020-21 season. The Rebels will not play during the 2020-21 season but have set a return date for the 2021-22 season.
A dispersal draft will be held in the near future for those players currently on the Rebels 2020-21 Protected List, which includes veteran players, tenders, and draft picks.
Currently, the State of New York does not allow for scrimmages or games to played in the sport of ice hockey, which has been placed in the 'high risk' category by the Governor.
"We are disappointed that the Rebels will not be able to participate in the 2020-21 NAHL season. We exhausted many options in our attempt return to play, but unfortunately none of them were in the best interest of our players, staff, and fans. We remain fully committed to return to play in the NAHL for the 2021-22 season and look forward to continuing our proud tradition we have established the past six years with our great partners in the East Division. We appreciate the support of the NAHL and specifically Commissioner Mark Frankenfeld, who worked tirelessly to try and keep us playing this season. We are looking forward to our return to the ice in the 2021-22 and wish good luck to our partners in the East Division and all the players in the NAHL this season," said Rebels Owner and Govenor Ken Dennis.
"We support the Rebels decision to suspend operations and will continue to work with them to make sure they can make a safe return to play in 2021-22. The local and state restrictions currently in place because of the COVID-19 pandemic made it very difficult for them to successfully operate," said NAHL Commissioner and President Mark Frankenfeld.
The Rebels have been members of the NAHL since the 2015-16 season. Over the course of their five seasons in the East Division, the Rebels have posted a 178-94-22 record in 294 NAHL regular season games. This past season, the Rebels were in 5th place in the East Division with a 21-30-3 record when the season was canceled.
The Rebels made back-to-back appearances in the Robertson Cup Championships in 2016 and 2017 as the East Division Playoff Champions. Their best season in the NAHL came during the 2016-17 season when the team won the East Division Regular Season and Playoff titles and had the best record in the NAHL during the regular season with a 46-11-3 mark.