Rebels set to host Knights on Wells Fargo Center on Saturday
March 10, 2018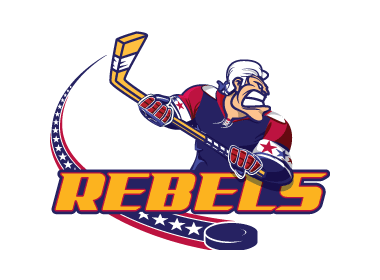 The Philadelphia Rebels of the North American Hockey League (NAHL) look to close in on the East Division title on Saturday, March 10th as they will face the Wilkes-Barre/Scranton Knights at the Wells Fargo Center, home of the National Hockey League's Philadelphia Flyers.
The game can be watched live and in HD on
HockeyTV
.
The Rebels enjoy a 17-point lead atop the East Division with just 10 games remaining in the regular season. It will be the second game of the weekend against the Knights for the Rebels, who posted a 3-0 shutout on Friday. Ryan Keane was a perfect 24-for-24 in the crease for Philadelphia. Peter Zhong, Aaron Maguyon and Ryan Patrick scored for Philadelphia in the victory.
Saturday's game at the Wells Fargo Center begins at 7:10pm. The Philadelphia Flyers will be playing a matinee game on Saturday when the Winnipeg Jets visit for a 1:00pm faceoff.
It will be one of the few times in NAHL history that an NAHL team will play a regular season game at an NHL venue. It has been almost 20 years since an NAHL team has done so.
"This is a great opportunity for our team and the NAHL," stated Rebels owner Ken Dennis. "We have an excellent relationship with the Flyers and Wells Fargo Center, and this is another opportunity they are providing us to help grow hockey in the area. We will be of the few teams in NAHL history to play a regular season game in the venue of a NHL team," concluded Dennis.