Rebels edge Titans in shootout on Wednesday
February 7, 2018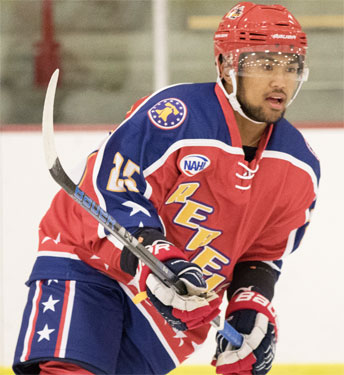 Philadelphia Rebels 3 @ New Jersey Titans 2 (SO) – In a closely contested game on Wednesday morning, the Philadelphia Rebels erased two different one-goal deficits on their way to a come-from-behind 3-2 win. The win pushed the Rebels lead in the East Division to 14 points over 2nd place Wilkes-Barre/Scranton.
The Titans got on the board first with the only goal of the 1st period thanks to Gavin Gulash, with assists to Hunter Alden and Holden Biebel.
The Rebels responded early in the 2nd period with Aaron Maguyon's 17th goal of the season with assists to Luke Radetic and Seth Bergeron. For Radetic, it was his first point with the Rebels after being traded by Kenai River during yesterday's USA Hockey trading deadline. The Titans were able to regain the lead later in the period on a goal from Matthew Cameron, as he scored his 12th of the season to make it 2-1.
It wasn't until late in the 3rd period until the Rebels tied the game as Brandon Stanley scored his 10th goal of the season, while on the power play with an assist to Maguyon for his second point of the game.
After a scoreless overtime, the Rebels took the extra point in the shootout thanks to goals from Maguyon and the decider from Radetic.
Rebels goalie Ryan Keane made 19 saves in the win, while Titans goalie Brandon Perrone made 27 saves in the shootout loss.