November 3, 2017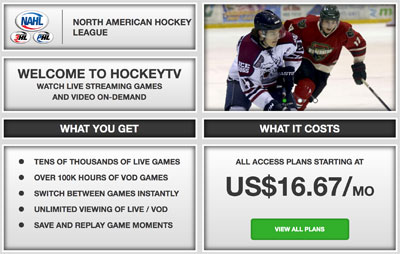 As the calendar turns to November, it is starting to become crunch time for the first half of the season for the NAHL and its member teams.
With a quarter of the season already in the books, the standings watch is officially underway as teams have now had two months to adapt and get used to life in the NAHL.
Three of the four division leaders are in action this weekend.
In the Central Division, Brookings and Bismarck enter the weekend tied for the top spot and both are in action. The Bobcats will host the Austin Bruins for a pair of games, with the Bruins on a three-game skid and in last place. The Blizzard step outside of the division to face the Coulee Region Chill. The other divisional series features the Aberdeen Wings in Minot to face the Minotauros. The Wilderness will also play outside of the division as they host the Springfield Jr. Blues.
In the East Division, it is a pair of three game series, while Philadelphia has the weekend off. The 1st place Northeast Generals will host the Wilkes-Barre/Scranton Knights for three games, while the New Jersey Titans travel to Johnstown for three games against the Tomahawks.
In the Midwest, the battle of Alaska resumes as Fairbanks is in Kenai River for a pair of games. The other big series features the surging Minnesota Magicians, who are in Janesville for a pair of games against the 1st place Jets.
In the South Division, Lone Star will finish their series in Amarillo against the Bulls on Friday night. The Bulls posted their 3rd straight shutout on Thursday in a 3-0 win over the Brahmas. In the other series, the Corpus Christi IceRays are in Topeka for the conclusion of their long roadtrip as they square off against the RoadRunners. Shreveport and Odessa are idle.
Friday, November 3rd
New Jersey at Johnstown - 7:30 PM EDT
Wilkes-Barre/Scranton at Northeast - 7:30 PM EDT
Brookings at Coulee Region - 7:00 PM CDT
MN Magicians at Janesville - 7:00 PM CDT
Lone Star at Amarillo - 7:05 PM CDT
Springfield at MN Wilderness - 7:05 PM CDT
Austin at Bismarck - 7:15 PM CDT
Aberdeen at Minot - 7:35 PM CDT
Fairbanks at Kenai River - 7:30 PM AKDT
Saturday, November 4th
Wilkes-Barre/Scranton at Northeast - 5:30 PM EDT
New Jersey at Johnstown - 7:00 PM EDT
Brookings at Coulee Region - 7:00 PM CDT
MN Magicians at Janesville - 7:00 PM CDT
Springfield at MN Wilderness - 7:05 PM CDT
Corpus Christi at Topeka - 7:05 PM CDT
Austin at Bismarck - 7:15 PM CDT
Aberdeen at Minot - 8:05 PM CDT
Fairbanks at Kenai River - 7:30 PM AKDT
Sunday, November 5th
Wilkes-Barre/Scranton at Northeast - 12:00 PM EST
New Jersey at Johnstown - 3:00 PM EST
Corpus Christi at Topeka - 5:05 PM CST