Nicholson will not return as Bulls head coach
June 12, 2017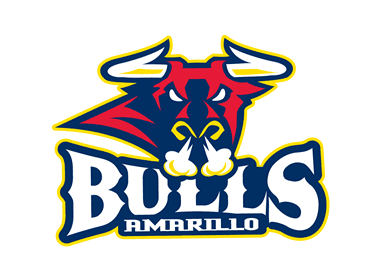 By Denis Puska, Amarillo Bulls
The Amarillo Bulls, Proud Members of the North American Hockey League (NAHL), have announced that Matt Nicholson will not be returning as Head Coach for the 2017-18 season.
Nicholson has accepted a position as an Assistant Coach at Niagara University Division I in Atlantic Hockey which will put him much closer to his family including his mom who is recovering from Brain Surgery.
"I lost my dad in 2011 and in January my mom had a Kiwi sized brain tumor removed," he said. "She is progressing well and on the road to recovery however, Niagara University (Buffalo, NY) is 130 miles away from my hometown of London Ontario Canada, and the close proximity was something I couldn't pass up."
In his second season behind the Bulls bench, Nicholson showed a 24-point improvement in the South Division standings and narrowly missed the Robertson Cup Playoffs. Nicholson said when he took the job in July of 2015 he knew the rich history the organization had and wanted to get it back to that level.
"I recruited several players from those championship teams when I was at Robert Morris University," he said. "When Tony and I joined the Bulls staff, there were a lot of challenges both on and off the ice. In our two years with the program, I feel proud of the strides we have made in terms of the culture both on and off the ice as evidence by Matt Nehls and Joey DiBenedetto being chosen as South Division Community Service Award Winners. In terms of the on-ice product, the team is trending in the right direction and I truly believe in my heart that this will be the year the team returns to the playoffs."
A national Coaching Search has begun to replace Matt Nicholson and an announcement regarding his replacement will be made in the very near future.
"This was a tough year for Matt with the issues his mom was going through so this is a great opportunity for him for coaching and to be close to his family," said Bulls Vice President and General Manager Rick Matchett. "We're sorry to lose him because he and Tony had started turning the program around to get back to our winning ways! I know it will be tough for him to leave because he'd like to see this program and the players he's recruited to make it to the playoffs and contend for the Robertson Cup. The Amarillo Bulls organization is proud of Matt and thanks him for all the accomplishments he made while he was here and we look forward to seeing him back in Amarillo on his Niagara recruiting trips and we wish him and his family success."
Bulls Assistant Coach Tony Attanucci, who will return for a third season with the organization, said he wants to thank Matt Nicholson for allowing him to join the staff. "It's been a very good experience for the two of us," he said. "I know we have grown along as coaches together, and even strengthen our relationship as coaches and as friends. He is a good person who has poured his heart and soul into the organization for the last two seasons. I'm sure it's bitter sweet for him because I know he was excited about where the program is right now and where it's going. When an opportunity knocks on your door and it makes senses both your personal and professional career plus your family life, I think it's a no brainer to pursue that opportunity."
Attanucci said he looking forward to coming back to the Texas Panhandle and continue the progress they have made. "I share the same mind set with Matt that we didn't quite take the steps that we wanted to and accomplish a goal at the beginning of the year and that was to make the playoffs," he said. "It didn't transpire the way we had hoped but we had a much improved record. We think that this is the year we hit the ground running and have an entire team of our own hand-picked players and recruits that we should see the fruit of our labor. I think it is an exciting time for the Bulls organization and the future is bright."