April 7, 2017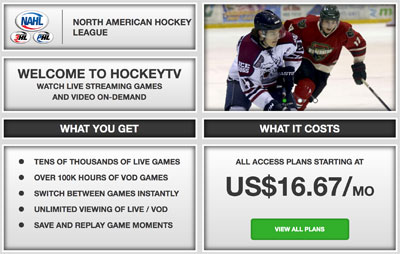 It has all come down to this… the final three days of the 2016-17 NAHL regular season.
It seems hard to believe that the regular season began eight months ago, but after the trials and tribulations of the regular season, the 2017 NAHL Robertson Cup Playoffs will begin next week.
This weekend has plenty of drama and playoff positioning still to be decided.
As a reminder, here are the NAHL's tie-breaking policies:
At the conclusion of the NAHL regular season, Clubs that have an equal amount of points shall have their final position in the NAHL standings determined by applying the following tie breaking procedures until the tie is broken:
A. Most wins during the regular season.
B. Results of head to head competition during the regular season.
C. Total goal differential in head to head competition during the regular season.
D. Total goal differential during the regular season.
E. Coin flip.
The Central Division features the most drama of the four. The Brookings Blizzard and Bismarck Bobcats are battling for the 4th and final playoff spot. The Blizzard, who will face Aberdeen in a home-and-home series this weekend, are three points ahead of the Bobcats and need just one win to clinch the final spot. The Bobcats host the Austin Bruins for a pair of games and need two wins over the Bruins and a pair of Blizzard losses. The other series in the Central has the 2nd place Minnesota Wilderness at Minot for a pair of games.
In the East Division, everything is set and this weekend is just for pride and to stay sharp. The 2nd place Johnstown Tomahawks host the 1st place Aston Rebels, while the Wilkes-Barre/Scranton Knights host the New Jersey Titans.
In the Midwest Division, there may still be some jockeying for spots 2-4. With the Fairbanks Ice Dogs done and in 2nd place, the 3rd place need at least three points in their final two games to overtake 2nd place. Conversely, the Coulee Region Chill have a chance to overtake the Magicians for 3rd place with a pair of wins and some Magicians losses. The Magicians are in Janesville, while the Chill are in Springfield.
In the South, things are almost set. The Corpus Christi IceRays host the Wichita Falls Wildcats for a pair of games and need just a single point to lock up 3rd place in the division. 2nd place Shreveport is in Topeka for three games and Amarillo is in Odessa.
Friday, April 7th
Aston at Johnstown - 7:30 PM EDT
New Jersey at Wilkes-Barre/Scranton - 7:30 PM EDT
MN Magicians at Janesville - 7:00 PM CDT
Wichita Falls at Corpus Christi - 7:05 PM CDT
Amarillo at Odessa - 7:05 PM CDT
Coulee Region at Springfield - 7:05 PM CDT
Shreveport at Topeka - 7:05 PM CDT
Brookings at Aberdeen - 7:15 PM CDT
Austin at Bismarck - 7:15 PM CDT
MN Wilderness at Minot - 7:35 PM CDT
Saturday, April 8th
Aston at Johnstown - 7:00 PM EDT
Coulee Region at Springfield - 6:05 PM CDT
New Jersey at Wilkes-Barre/Scranton - 7:30 PM EDT
MN Magicians at Janesville - 7:00 PM CDT
Aberdeen at Brookings - 7:05 PM CDT
Wichita Falls at Corpus Christi - 7:05 PM CDT
Amarillo at Odessa - 7:05 PM CDT
Shreveport at Topeka - 7:05 PM CDT
Austin at Bismarck - 7:15 PM CDT
MN Wilderness at Minot - 7:35 PM CDT
Sunday, April 9th
Shreveport at Topeka - 2:05 PM CDT