North Stars ink pair to tenders
December 4, 2007
by By Lance-Michael Correia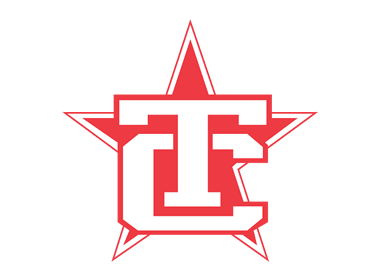 The calendar still says 2007, but Traverse City North Stars coach-GM Anthony Palumbo is already thinking ahead to next fall, locking up a pair of talented 1989-borns to tenders for 2008-09: Soo Indians defenseman Bo Jacobs and forward Ryan Amin of Detroit Compuware.

Jacobs would become the sixth former Soo Indians player to don the interlocking TC; former Soo alums now in with the North Stars include captain Joe Greener, Kory Kaunisto, Eric McLintock, Eric O'Hearn and Garrett and Marc Thompson.

"Bo's an offensive defenseman who doesn't contribute offensively at the expense of his defensive responsibilities," Palumbo assessed. "He's got size and skill, and is a hard worker."

Through 10 Midwest Elite Hockey League games this season, Jacobs has five assists and 37 penalty minutes. The 6-foot, 210-pund Jacobs was a first-team all-state performer at Muskegon Reeths-Puffer in 2006-07.

"Bo is an all-around outstanding athlete," Soo Indians head coach Rick Corbiere said. "He gives 110 percent in everything he does. It seems like he fears nothing and isn't afraid to push anything to the limits if it helps his team.

"We bring kids here to concentrate on learning the skills to advance to higher levels of hockey. It's no surprise that Bo will be playing in the NAHL."

Jacobs says his ultimate goal is similar to that of most juniors – NCAA hockey.

"It's a good place to live and a good team to play for," Jacobs said. "I hope to make the team, get some playing time, contribute, and eventually get the scholarship."

Amin, who came out of the starting block with both guns blazing this season, has a Compuware-leading four goals and five assists through his first eight MWEHL contests. Over his past three seasons – 2004-05 with Compuware's 1990 team, 2005-06 with Honeybaked's midget minor club, and 2006-07 with the Honeybaked midget majors – Amin (now 5-foot-10, 180 pounds) has totaled 19 goals and 28 assists in 82 MWEHL outings.

"Ryan is player we've been keeping our eye on and we really wanted him here," Palumbo added. "We're going to have some offense to replace next season, and we think Ryan could be a part of that."

Amin, a Canton, Mich., native, played with current TC defenseman Chris Heineman, when the two were with Honeybaked in 2005-06.

"I came up to Traverse City for pre-season training camp when I was with Honeybaked, and we really liked the city," Amin explained. "And Chris told me that it was a good place to play. Plus it's close to home where my parents could still come and watch regularly. I'm pretty excited about the opportunity."

A tender is the securing of exclusive rights to a player within the North American Hockey League in advance of the NAHL's annual entry draft. Each team is allotted eight tenders, and Palumbo acquired another in a trade that sent Aaron Pietila to Marquette before the 2007-08 season.