September 16, 2016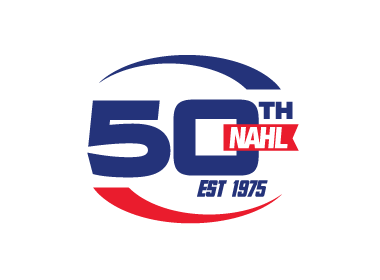 The second weekend of NAHL action began last night with two games as both featured wild finishes as Fairbanks defeated Topeka in the final seconds of regulation, while Corpus Christi edged Wichita Falls in overtime.
This weekend sees the debut of the Northeast Generals, one of two new teams in the NAHL for the 2016-17 season.
The Central Division opens action as the Bismarck Bobcats raise their division title banner from last season as they host Aberdeen.
In the East Division, the Wilkes-Barre/Scranton Knights will take on the New Jersey Titans in a home-and-home series, while the Northeast Generals make their NAHL debut by hosting the defending East Division Champion Aston Rebels on Friday and Saturday.
In the Midwest Division, the Springfield Jr. Blues and Minnesota Magicians open their season with a two-game series in Richfield, Minnesota as the Magicians move to the Midwest Division this season.
In the South Division, the Corpus Christi IceRays are in Wichita Falls for two more games after Thursday night's 4-3 overtime win. The Lone Star Brahmas also open their season with a road game in Amarillo on Saturday night.
In cross-divisional play, the Minnesota Wilderness, who are in the Central Division this season, will travel to Janesville for a weekend set with the Jets in a rematch of last year's playoff series. In Topeka, the RoadRunners will host the defending Robertson Cup Champion Fairbanks Ice Dogs for two more games after Fairbanks won Thursday night's clash 3-2 with a goal with just :06 seconds remaining in regulation.
Friday, September 16th
Aston at Northeast - 7:30 PM EDT
New Jersey at Wilkes-Barre/Scranton - 7:30 PM EDT
MN Wilderness at Janesville - 7:00 PM CDT
Fairbanks at Topeka - 7:05 PM CDT
Corpus Christi at Wichita Falls - 7:05 PM CDT
Springfield at MN Magicians - 7:15 PM CDT
Saturday, September 17th
Wilkes-Barre/Scranton at New Jersey - 7:30 PM EDT
Aston at Northeast - 7:30 PM EDT
MN Wilderness at Janesville - 7:00 PM CDT
Lone Star at Amarillo - 7:05 PM CDT
Springfield at MN Magicians - 7:05 PM CDT
Fairbanks at Topeka - 7:05 PM CDT
Corpus Christi at Wichita Falls - 7:05 PM CDT
Aberdeen at Bismarck - 7:15 PM CDT