22 in 22: Bismarck Bobcats
August 24, 2015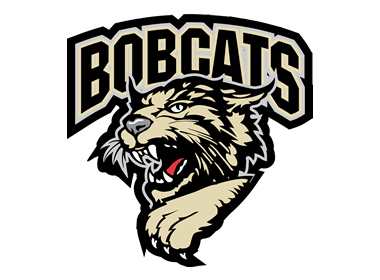 The 22 Teams in 22 Days series features a look at all 22 teams in the NAHL for the 2015-16 season, with a new team being highlighted daily, leading all the way up until the start of the regular season on Friday, September 11th. 22 in 22 will go in-depth into each NAHL team and will include interviews with all 22 head coaches in the NAHL, as they provide fans with their expectations and outlook for the 2015-16 season, including taking a look at their roster and their strengths as a team. It will also take a look back on last season and how each team fared and what they accomplished. Best of all, 22 in 22 is done to provide the fans of the NAHL with an inside look at their favorite team and what to expect.
Bismarck Bobcats
Head Coach: Layne Sedevie (6th year)
2014-15 record: 30-26-4, 64 pts. (3rd in the Central Division)
2014-15 leading scorer: Evan Giesler (56 pts.)
2015 Playoffs: Lost in the Central Division Semi-Finals, 3 games to 0 to the Minot Minotauros
2015-16 Division: Central
First regular season game: Friday, September 18th vs. Austin Bruins
Home opener: Friday, September 18th vs. Austin Bruins
The Bismarck Bobcats won 30 games last season and remarkably, it was the seventh straight season for the team to win at least 30 games in a season, with five of those most recent seven seasons being directed by current head coach Layne Sedevie. The Bobcats also saw six players from the 2014-15 team make NCAA commitments. Most teams would crave that type of continuous success, but for the Bobcats and Sedevie, it is something that has become standard for one of the NAHL's oldest organizations.
"I think the thing we have to realize is that each year our opponents get better and better, which is a testament to the competition level that the Central Division is playing at right now," said Sedevie. "I think everyone we played this past season gave us problems at some point during the season. There are no easy games, but that is thanks to the evolution of where the entire league is going. It is better and more balanced from top to bottom. It is just a sign of the times, so the fact we have been able to stay consistently winning is something that we hope has become one of the trademarks of our organization," said Sedevie.
The Bobcats got off to a slow start last season, winning four of their first 10 games. "We had 18 players to start the season with no junior experience so I was proud of the way we grew as a team because we were younger than usual," said Sedevie. The Bobcats did win 30 games last year, but only 13 of those wins came at home and the team was dead even it terms of the number of goals they gave up (185) vs. the number of goals they scored (185).
However, an opening round playoff sweep at the hands of their in-state rivals, the Minot Minotauros, had Sedevie and company disappointed with how the season ended. "Our expectations are to bring the Robertson Cup back to Bismarck, so from that aspect it was disappointing not to have achieved a deep playoff run," said Sedevie. "However, we have a bunch of guys that were in that lockerroom when we were swept last year that are returning this season who hopefully have learned what it feels like to not have achieved your goal. Knowing the make-up of those returning guys, I know they will be a motivated group this season to make sure that is something that doesn't happen again."
The strength of the Bobcats this season will be the fact that they are returning some key veteran pieces to the line-up. Notable forwards returning to the line-up include Jared Pike (28 points), Aaron Herdt (7 points in 14 games), Oskars Batna (25 points), Alex Strand (25 points), Logan Rivard (24 points) and Harrison Aide (20 points). "I like our forwards that are returning because they are all guys who produced some good numbers last season and have proven themselves. Now, it is time for them to take the next step," said Sedevie.
"I really like our depth up front, but we need to get back to playing consistent hockey. We like to set a foundation of being the hardest working team night in and night out. Losses where we work hard and end up on the short end of things are always going to happen because that's hockey, but losses where we are outworked by the other team are flat out not acceptable. I want us to walk away from every game saying to ourselves that we outworked our opponent."
The Bobcats also return five defensemen on the back end, along with goalie Hunter Shepard, which made up most of the team's defense from last season. Air Force recruit Joe Tyran anchors the defensive corps after recording 16 points in 41 games played last season. Shepard also got a lot of buzz at the NAHL Showcase early last season, but struggled to find consistency in his game. The other netminder on the roster is David Fessenden, who played for the Pikes Peak 16U team in the NAPHL last season.
"As we built for this year, we were looking for high-end offensive skill and some grit. We didn't score as many goals as we would have liked to last season, so we were looking for the type of guys who will pay the price and have the physical presence to help create some more chances," said Sedevie.
The big thing to me is you can't win a championship at the Showcase, but you don't want to put yourself behind the 8-ball and you want to show well in front of all the scouts, so we want to be sharp early in the season," said Sedevie. "We play regular season games the week prior to the Showcase, which has never been the case for us, but we are looking forward to the challenge. I think by the time we get to the Showcase we be should be set in our systems and have a pretty good idea of who is going to give us the best chance to be successful."
Next up in the 22 in 22 series: Brookings Blizzard