Watch Now: NAHL Plays of the Week, Feb. 23-Mar. 1
March 3, 2015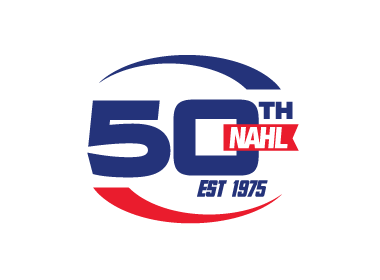 The North American Hockey League (NAHL) is pleased to continue an exciting feature this season, seen exclusively on NAHL.com.
The Plays of the Week can be viewed every week on the new NAHL TV platform and features the top goals and saves of the week from NAHL games played Monday-Sunday that respective week.
It is rare we see several candidates for goal of the year in one week, but that is exactly what happened this week in some eye-popping moves.
Do you have a goal or a save that you would like to see in the NAHL Plays of the Week? We want to hear from you! Email us your nominations and you could see them in next week's edition.
Featured in this week's edition is:
Player: (#9) ALEX STRAND
Team: Bismarck Bobcats - Forward
Player: (#30) ANDREW LINDGREN
Team: Corpus Christi IceRays – Goaltender
Player: (#9) TAYLOR FERNANDEZ
Team: Keystone Ice Miners - Forward
Player: (#16) ZAC ROBBINS
Team: Johnstown Tomahawks – Forward
Player: (#9) YU HIKOSAKA
Team: Topeka RoadRunners - Forward
Player: (#11) LUKE DIETSCH
Team: Austin Bruins - Forward
Player: (#22) TANNER LOMSNES
Team: Corpus Christi IceRays – Forward
Player: (#20) DOMINIC LUTZ
Team: Topeka RoadRunners - Forward
Player: (#12) JOSH WILKINS
Team: Austin Bruins - Forward
Player: (#5) TONY GERMAN
Team: Bismarck Bobcats - Defenseman
Player: (#11) WES MICHAUD
Team: Corpus Christi IceRays – Forward