24 in 24 Series: Coulee Region Chill
August 25, 2014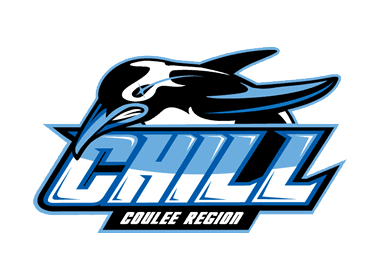 The 24 Teams in 24 Days series features a look at all 24 teams in the NAHL for the 2014-15 season, with a new team being highlighted daily, leading all the way up until the start of the regular season on Friday, September 12th as six NAHL teams take to the ice on Opening Night. 24 in 24 will go in-depth into each NAHL team and will include interviews with all 24 head coaches in the NAHL, as they provide fans with their expectations and outlook for the 2014-15 season, including taking a look at their roster and their strengths as a team. It will also take a look back on the 2013-14 season and how each team fared and what they accomplished. Best of all, 24 in 24 is done to provide the fans of the NAHL with an inside look at their favorite team and what to expect.
Coulee Region Chill
Head Coach: AJ Degenhardt (2nd year)
2013-14 record: 31-28-1, 63 pts. (5th in the Midwest Division)
2013-14 leading scorer: Mac Jansen (60 GP, 28 G, 21 A, 49 pts, -12)
2014 Playoffs: Did not qualify
2014-15 Division: Midwest
First regular season game: Wednesday, September 17th vs. Odessa Jackalopes, 1:15pm
Home opener: Thursday, October 16th vs. Fairbanks Ice Dogs, 7:00pm
Three times in the final week of the regular season last year, the Coulee Region Chill needed just one win in order to advance to the Robertson Cup Playoffs where they would have faced the Fairbanks Ice Dogs, who went onto become the Champions. Just one point separated the Chill from advancing and thus is the fine line in the NAHL, reiterating that every game and every point matter. However, it didn't totally dampen what was a very successful season for Coulee Region. That season included 31 wins, which was more that any other non-playoff team and even more than five teams that made the playoffs.
The Chill jumped out to a 5-1 record and had a successful NAHL Showcase. Things were really looking good after the Chill had won 10 of 13 games in early February, but then came their late season slide in which they won only three of their remaining 15 games. "Obviously, it was a frustrating way to finish, but I thought there were moments last season, particularly in the beginning and middle of the season, where we were playing some very good hockey," said head coach AJ Degenhardt. "I think the emotions from missing the playoffs by a point on the last day of the season will fuel our veteran players heading into this season, so hopefully it is something that we can learn from and become a strong unit because of going through that experience."
Like almost all of the NAHL teams, Coulee Region had their share of NCAA commitments last season, which included seven players. Degenhardt said that commitments is something the remains the goal for the organization. "We want to develop our players. I think team success is based upon skill level and chemistry, but to have a third of your roster moving on is something that we always strive to do. I think when you combine the fact that we won 31 games with those commitments, then we feel pretty good about the foundation we have set for this year."
Degenhardt said that the NAHL is as competitive as ever, which is why he said he worked harder than ever before to try and build a team for the 2014-15 season. "All 24 teams are developing players who are earning commitments and moving onto the next level. The league is full of tremendous coaches, who are all focused on development. That has made the league extremely competitive, which is a good thing because we all are really focused on the same thing, which ends up being all about the players. That is the rewarding part of the job as a head coach."
The Chill will have their share of veteran returning players to the line-up this season, which is going to make them potentially one of the favorites early on. They have four players returning on the front end that had 30 or more points last season, including forwards Richard Zehnal (40 points), Adam Lovick (39 points), Eddie Matsushima (32 points) and Blake Kelley (31 points). On the defensive side, the Chill get a boost from the return of Sean Lang, who led all defensemen in scoring two seasons ago for the Chill. Finally, the Chill return goalie Adam Carlson, who was the NAHL Goalie of the Month in September of last season and who finished the 2013-14 season with some very respectable numbers, including a save percentage right around 92%.
Degenhardt said that one of the goals this year, particularly with the veteran line-up, will be getting off a good start, much like they did last season. "I think last year is proof that every point matters, whether it is in September or late March, we need to get off to a good start like we did last season. We are going to have plenty of time to get together as a team and all get on the same page. After that we want to make sure we make the playoffs. Once you do that, anything can happen, but we have to remain focused on that the entire season and avoid the lulls we had last year," said Degenhardt.
Other players who are returning to the Chill line-up include depth players Griff Jeszka and Ondrej Zehnal, who had 18 and 14 points respectively last season and provide some more depth and experience to an already veteran line-up. "There are a lot of expectations for our veteran players. There should be no surprises for them. They should be hungry and ready to give this thing another go," said Degenhardt. "They know exactly what the coaching staff expects of them and we expect them to really institute and culture of hard work, leadership and success among the new players."
As for any of the new players to watch out for, Degenhardt wasn't specific on any names, but did add that he was excited about the group. "I think there are some good new contributors that are going to be big time players in this league. There are still some decisions to be made, but we were happy with the draft picks and tenders that showed up and played well at our main camp," said Degenhardt. 'I think our depth is going to be on offense because we have a lot of proven scorers returning to the line-up and some dynamic young players to add to the mix. Hopefully the new pieces we have added on defense will compliment that to make us a complete team and one that is going to contend for a playoff spot."
Next up in the NAHL 24 in 24 series: Fairbanks Ice Dogs, August 26th