NAPHL selects to play U.S. Women's Team
September 18, 2009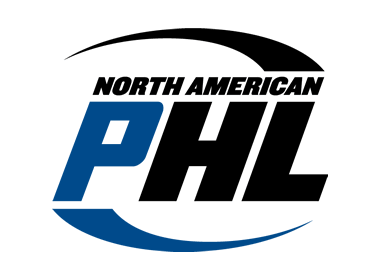 The North American Prospects Hockey League (NAPHL) has announced that a select team from its U18 division will play a game against the U.S. Women's National Team on Saturday, Sept. 19 at 8 p.m. CST at the Schwan Super Rink in Blaine, Minn.
A selection committee comprised of North American Hockey League (NAHL) coaches will choose the participating NAPHL players. Wenatchee Wild head coach Paul Baxter will coach the NAPHL team.
"This is a tremendous opportunity for a select group of our student-athletes to compete against some of the elite women's players in the world," said NAPHL director Denny Scanlon.
The U.S. Women's Team is centralized at the Super Rink in preparation for the 2010 Winter Olympics. Six of the women's players have Olympic experience and 21 have competed in an IIHF World Women's Championship, including 20 who have captured a gold medal either this year or last.
In addition, 13 members of Team USA played NCAA Division I women's ice hockey during the 2008-09 season, while the remaining 10 were on the 2008-09 U.S. Women's Select Team.
The NAPHL is playing its first of its five tournaments of the season this weekend at the Super Rink in conjunction with the NAHL Showcase Tournament.
In its first season, the North American Prospects Hockey League is made up of 20 programs that compete at the Tier I Midget AAA level.
For more information on the NAPHL, visit NAPHL.net.
NAPHL U-18 Roster
| # | Player | Pos | Team |
| --- | --- | --- | --- |
| 1 | Rigsby, Alex | G | Miwaukee Jr. Admirals |
| 2 | Beckman, Karl | D | Lansing Capitals |
| 3 | Lasker, Ty | D | Florida Panther Alliance |
| 4 | Seipel, Adam | D | Green Bay Jr. Gamblers |
| 5 | Solorzano, Mico | D | Texas Tornado |
| 6 | Spicer, Dalton | D | Omaha AAA Hockey Club |
| 7 | Walters, Kevin | D | St. Louis Selects |
| 8 | Betts, Alex | F | Carolina Jr. Hurricanes |
| 9 | Cherni, Hunter | F | Boston Jr Rangers |
| 10 | Christensen, T.J. | F | Marquette Electricians |
| 11 | Dickinson, James | F | Chadders Hockey  |
| 12 | Horecka, Peter | F | Pioneer AAA Hockey |
| 14 | Hunter, Will | F | Phantom Fireworks |
| 15 | Levin, Gabe | F | So. Cal Titans |
| 16 | Long, Hunter | F | Indiana Jr. Ice |
| 17 | Reitter, Bryan | F | S2 |
| 18 | Scheafer, Nick | F | Nevada Stars |
| 19 | Thrush, Casey | F | Team Maryland |
| 20 | Turner, Stanton | F | San Jose Jr. Sharks |
| 31 | Roth, Brad | G | Pikes Peak Miners |