Housley to speak at Rob Cup banquet
April 22, 2009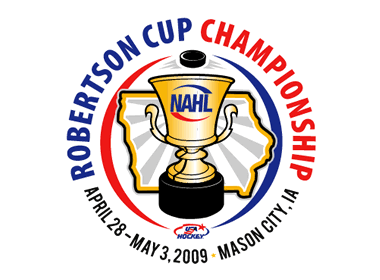 The North Iowa Outlaws have announced that Phil Housley will be the keynote speaker at the Robertson Cup Championship Tournament banquet, which will be held on Monday, April 27 at the Holiday Inn-Mason City in Mason City, Iowa.

"We're both honored and excited to have an esteemed individual like Phil be a part of our festivities," said Outlaws president Mark Motz. "His resume and what he's done for hockey in the United States speaks for itself, and to have him speak at our banquet is a real treat."

Currently the head coach of Stillwater (Minn.) High School, Housley was drafted sixth overall in the 1982 NHL Entry Draft by the Buffalo Sabres directly out of high school.

That year, Housley, from St. Paul, Minn., was named to the NHL's All-Rookie Team and was also the runner-up for the Calder Trophy to the Chicago Blackhawks' Steve Larmer.

Housley, who played for the Buffalo Sabres, Winnipeg Jets, St. Louis Blues, Calgary Flames, New Jersey Devils, Washington Capitals, the Blackhawks and Toronto Maple Leafs, is the second-leading scorer amongst U.S.-born players, with 1,232 points (338 goals, 894 assists). He held the record for most points by an American-born NHL player until Mike Modano surpassed him in 2007.

In January of 2000, Housley, considered to be one of the best American defensemen ever alongside Chris Chelios and Brian Leetch, played in his 1,257th NHL game, the most ever at the time by an American breaking the record held by Craig Ludwig.

Housley went on to play in 1,495 NHL games. He held the record for games played by an American-born player for nearly seven years until it was broken by Chelios in 2006.

Housley, who won a silver medal with the U.S. at the 2002 Winter Olympics in Salt Lake City, was inducted into the United States Hockey Hall of Fame in 2004 and is currently eligible for the Hockey Hall of Fame.

In 2007, he was inducted into the Buffalo Sabres Hall of Fame, commemorated in a pre-game ceremony with former head coach Scotty Bowman on hand.

The Robertson Cup Championship Tournament banquet begins at 6 p.m. To reserve tickets, call (641) 424-5468 no later than 9:30 a.m. on Monday, April 27.

For more information on the Robertson Cup Championship Tournament, visit RobertsonCup.com.