Bulls forward McGuire makes NCAA DI commitment
November 21, 2013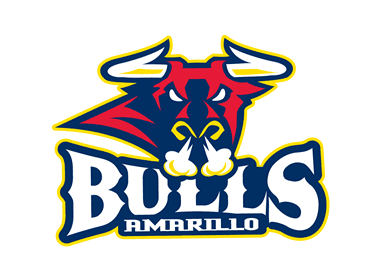 By Denis Puska, Amarillo Bulls
An honor and a privilege… That's what Brendan McGuire says it feels like to be the latest member of the NAHL's Amarillo Bulls to secure an NCAA College Commitment. McGuire announced that he is heading to West Point, joining five other Amarillo Bulls Alumni who are already there. The Dallas, Texas native becomes the 7th Bulls player on the 2013-14 team to announce NCAA plans.
"Amarillo does a tremendous job moving players on to the next level," McGuire said. "It's a huge honor to be part of that list and to add on to the success that the Bulls have had."
McGuire will join forwards Joe Kozlak, Clint Carlisle and Kyle Plageman as well as defensemen Luke Jenkins and his good friend Garrett Peterson who are already playing for Army.
"I had lunch with Garrett when I went to West Point for a visit," said McGuire. "He told me about all of the day-to-day activities that have been challenging, but at the same time very rewarding. "It's a huge honor to be another hockey player from the State of Texas to go play at Army. It's great to know that all of my hard work over the years is paying off."
Bulls Head Coach Dennis Williams said McGuire's excitement about wanting to attend Army says a lot about his character and the type of person that is. "Much of our success as a program is due to the fact that we have had guys on our team like Brendan, with his team first mentality," Williams said. "Brendan has the mind set of making sure everyone else is okay before he is. He's a team guy concerned about blocking pucks on the ice and getting pucks out of his own end. He does all of those other little things."
Williams said that his size, strength, and skating ability will help Army. "To be able to go into the corners and protect the puck like he does now, will help the Army program next season," he said.
The 6-5, 210-pound power forward, who is in his first season with the Bulls, has two goals and seven assists for nine points 22 games. He has 28 shots on goal and 52 penalty minutes. McGuire said playing for the Bulls is preparing him for the next stage in his life. "Coach Williams runs a Division I program here at the junior level in Amarillo," said McGuire. "It will make my adjustment easier going into Army, and the situations I will encounter up there. You have your good days and your bad days here just like you would at Army."
Going to West Point is a huge decision for a young man and McGuire said his parents had some reservations at the start. "Once they had a chance to visit West Point, it completely changed their minds," he said. "They are happy that I made this decision."
McGuire said the world-class education that students receive at Army is hard to pass up. "Army offers a great education there that will set you up for your future after hockey," said McGuire. "It's a pretty easy decision with all of the benefits that you get in obtaining an education from Army."
Brendan McGuire joins Roman Ammirato (Union College), Joe Grabowski (Princeton), Brady Ferguson (Robert Morris University), Tim Moore (Robert Morris University), Collin Delia (Merrimack College) and Paul Berrafato (Holy Cross University) as members of the 2013-14 Amarillo Bulls to announce their NCAA College Commitments.