North Iowa remembers hockey history
April 20, 2009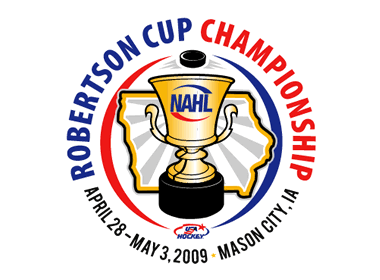 The upcoming Robertson Cup Championship Tournament taking place at the North Iowa Ice Arena in Mason City, Iowa, from April 28-May 3 will in many ways serve as the coronation of Mason City's rise in legitimacy as a hockey market.

One of - if not the smallest - markets during its stay in first the USHL and now the NAHL, the entire region has produced its fair share of memorable teams and hockey moments.

To pay homage to all those who have helped make hockey at all levels a success in Mason City, the North Iowa Outlaws are proud to announce their plans to honor the history of hockey in the community during next week's Robertson Cup Championship.

Throughout the weeklong event, the Outlaws will be displaying numerous artifacts and memorabilia from the former North Iowa Huskies franchise, which played in the USHL from 1983-99. These mementos were donated by dozens of area fans and will be available for viewing throughout all the games.

"We began asking for items in the fall and they flooded in," noted Outlaws spokesperson Scott Montesano. "I think the public will like the items we will be able to put on display."

The celebration will be highlighted by the main event during the first intermission of the Outlaws' game on Friday, May 1, when the team will welcome many special guests who represent Mason City youth hockey and the former Huskies, including past presidents, officials, players and coaches.

At the end of the ceremony, the Outlaws will raise to the rafters the 1989 Junior A national championship banner, which was won by the Huskies.

"Bob Motzko, who was the head coach of that team (now the head coach at St. Cloud State University) and has had the banner ever since, was kind enough to send the banner to us," said Montesano. "He was very excited to do it. I can't confirm whether he'll be in attendance that night or not, but we have our fingers crossed."

In addition to the Outlaws, the playoff series winners from the North, South, Central and West Divisions will receive the other four bids to the Robertson Cup Championship Tournament.

For more information on the Robertson Cup Championship Tournament, visit RobertsonCup.com.