November 15, 2013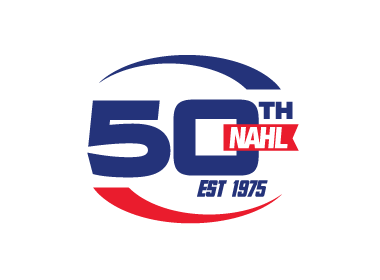 It is a jam-packed weekend in the NAHL, as all 24 teams are in action in 12 different series throughout the league, which will be done on Friday and Saturday, with no games on Sunday.
There are many intriguing match-ups, most notably in the Midwest and the South where the top two teams in each division will clash for two games. There are also four out-of-division games this weekend.
As always, all games can be watched live on
FASTHockey
.
Central Division
Austin Bruins vs. Brookings Blizzard – It is a home and home series between first and last place in the Central Division as the Bruins face the Blizzard. The Bruins are a perfect 3-0 this season against the Blizzard and have outscored them 18-4. Bruins goaltender Nick Lehr has had the hot hand as of late, however, it was Brookings goaltender Austin Priebe who was named the Central Star of the Week last week. The Blizzard are just one point behind Minot for the fourth and final playoff spot in the Central Division. The series will begin in Brookings on Friday and conclude in Austin on Saturday.
Minot Minotauros vs. Bismarck Bobcats – In the battle of North Dakota, it is the Minotauros who enter this home and home series with the momentum, as they have won three of their last four games. Meanwhile, the Bobcats have lost their last three to fall back into a tie for 2nd place in the Division with Aberdeen. The two teams have only played twice so far this season, with the Bobcats coming away with 3-1 and 5-2 wins back in late October. Bismarck hasn't scored a goal in the last 122+ minutes. The series will begin in Bismarck on Friday and conclude in Minot on Saturday.
Midwest Division
Minnesota Wilderness @ Fairbanks Ice Dogs – All eyes will be on the Big Dipper Ice Arena in Fairbanks this weekend as the 1st place Wilderness take their defensive show on the road to one of the toughest places to play in Fairbanks against the 2nd place Ice Dogs. The Wilderness defensive stats are off the charts as the team has won 10 in a row and are giving up a league-best 1.26 goals per game. They are also an amazing 100% on the penalty kill this year. The Ice Dogs are coming off a sweep of Kenai River and split with the Wilderness back in late September in Cloquet.
North Division
Soo Eagles @ Michigan Warriors – The Warriors have a remarkable streak going of 11 games in a row with earning at least a point. That has vaulted them into 2nd place in the North Division, six points behind the division leader. The Eagles, who have been bitten by the injury bug as of late, have lost four in row heading into this weekend, which includes just three goals in the last four contests. This weekend marks the first of 12 meetings between the two I-75 Michigan rivals.
Port Huron Fighting Falcons @ Janesville Jets – North Division leader Port Huron comes into this weekend's games in Janesville as one of the hottest teams in the league and with a six point lead in the North. The Falcons haven't lost in regulation since October 9th and goaltender Alex Blankenburg is one of the hottest goalies in the league, having surrendered just four goals in his last six games. Janesville is in last place in the North and have three of their last four games. Forward Drew Callin has five goals in his last five games.
South Division
Amarillo Bulls @ Rio Grande Valley Killer Bees - #1 vs. #2 in the South clash this weekend as the Killer Bees host the Bulls for a pair of games. In their last 13 games, Rio Grande Valley has lost just once in regulation, while the Bulls have won six in a row and 15 of their last 16 games. Amarillo possesses the league's top offense, scoring 3.8 goals per game and also the league's best power play at 31.1%. They also boast the league's top two scorers in Matt Sieckhaus and Tyler Gernhofer. Rio Grande Valley assistant captain Ben Greiner is tied for 5th in league scoring with 21 points and nine goals. The goaltending match-up should be good as well as all four netminders for both teams have been playing well this season.
Corpus Christi IceRays @ Odessa Jackalopes – The IceRays enter the weekend having lost their last five games, which included being swept in Odessa two weeks ago by scores of 3-1 and 4-1. Odessa is 3-1 against Corpus Christi this season. Forwards Leo Lumm and Lukas Laub have scored five points apiece in the series. Goaltender Yoshihiro Kuroiwa has been lights out against the IceRays this season with a 1.75 goals against average and a save percentage of 94.9%. After this weekend, the two teams square off again in Odessa on December 6th and 7th.
Topeka RoadRunners vs. Lone Star Brahmas – Topeka returns to where it all started back in 2003 when their franchise began as the then Lone Star Cavalry in North Richland Hills before eventually moving to Sante Fe then to Topeka. While the RoadRunners are well entrenched in playoff position with 24 points, which included a 4-2 win on Thursday in Odessa. The Brahmas have lost four of their last five, but are coming off a 2-1 win against Wichita Falls last Saturday. The teams split their previous series back in Topeka on October 4th and 5th.
Out of Division
Wenatchee Wild @ Johnstown Tomahawks – The Wild have won three of their last four games and have been boosted by the return of veteran NAHL netminder Gustaf Johansson. Johnstown has won their last three in a row and are approaching the tail-end of a season-long 11-game homestand. In two weeks, the Tomahawks return the favor by playing two straight weekend's in Wenatchee on Nov. 30/Dec 1 and Dec. 6/7. Tomahawks forward Shane Bednard has had the hot hand lately as he was named the North Division Star of the Week last week and has nine points in his last five games.
Springfield Jr. Blues @ Coulee Region Chill – This is a big weekend for both teams as both are hovering right on the playoff line in their respective divisions. The Chill enter the weekend having won their last three games, but have only played three games since October 24th. However, in those three games, the Chill offense has exploded for 18 goals. The Jr. Blues are going in the other direction, having lost their last three games, giving up 14 goals in the last three games. Patrick Curry has six points in his last five games to pace Springfield, while the Chill's Mac Jansen has five goals in his last five games.
Aberdeen Wings @ Minnesota Magicians – The Wings enter the weekend having lost three of their last four games. The Magicians meanwhile, have lost just once in regulation in the month of November. Aberdeen is in a dogfight with Bismarck for 2nd place in the Central, while Minnesota are a point ahead of Coulee Region in the Midwest for the 4th and final playoff spot. These two teams see each other in just two series this season, once this weekend and the other in Aberdeen on March 21st and 22nd.
Wichita Falls Wildcats @ Kenai River Brown Bears – Wichita Falls takes the 3,000-mile journey North to Alaska to face the Brown Bears for a pair of games this weekend before staying in Alaska to play Fairbanks next weekend. The Wildcats have lost four of their last five games, scoring just four goals in those four losses. The Brown Bears are also on a little bit of a slide, having lost their last four in a row, scoring just six goals in that time span. This weekend marks Kenai River's first home game since October 12th.