Topeka doubles up Odessa on Wednesday, 4-2
November 14, 2013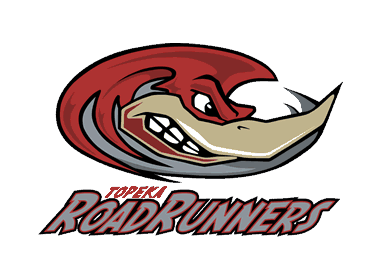 Topeka RoadRunners 4 @ Odessa Jackalopes 2 – Three different players had multi-point night's for the RoadRunners as they started their weekend with a 4-2 win in Odessa against the Jackalopes in the lone NAHL game on Thursday.
Things looked good for Odessa early as they took a 1-0 lead late in the 1st period on Alex Alger's 5th goal of the season. Chris Taff picked up the assists.
After that however, the RoadRunner came back in the first half of the 2nd period to take a 2-1 lead on goals from Peter Halash and Jake Kamrass. Lukas Laub answered back for Odessa on the power play to make it 2-2, but Topeka would answer again, this time on a power play of their own as Tyler Poulsen netted the eventual game-winner with less than two minutes to go in the middle stanza.
In the 3rd period, Clint Garris scored a power play goal midway through the 3rd period to increase the lead to 4-2. From there, Topeka goalie PJ Bridges made the lead hold as he made 29 saves in the game and stopped a late 3rd period penalty shot from Alger to keep the lead at 2-2.
Odessa goalie Yoshihiro Kuroiwa made 27 saves in the loss. The shots in the game were even at 31 apiece.