Wilderness, Chill to take part in Hockey Day in Minnesota
November 14, 2013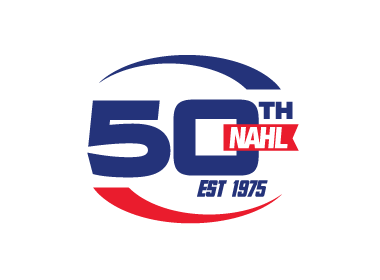 The North American Hockey League (NAHL) is pleased to announce that two of its member teams will take part in the 2014 Hockey Day in Minnesota festivities.
Hockey Day in Minnesota will take place on Saturday, January 18th, 2014 at Handke Pit (outdoor rink) in Elk River, Minnesota, and it will feature an NAHL regular season game featuring the Minnesota Wilderness and the Coulee Region Chill at 7:15pm.
Prior to the NAHL contest, there will be three Minnesota high school games played on the outdoor sheet that day.
Hockey Day Minnesota (HDM) is a day run in cooperation with the Minnesota Wild and Fox Sports North that features over 21 hours of consecutive hockey-related programming from pee-wees to the pros. Now in its eighth season, Hockey Day has become a Minnesota tradition as a celebration of Minnesota's hockey community and what some would describe as a way of life in the "State of Hockey."
Handke Pit, affectionately known as "The Pit" is a natural, glacier-formed bowl stadium that has been the home rink to thousands of hockey players from beginners to NHL stars for more than a century. Officially dedicated in 1925 and enlarged under the Roosevelt Administration's New Deal, the pit is proudly listed on the National Registry of Historic Sites. A winter wonderland for skaters, sled riders and hockey players, you will not find a more beautiful outdoor hockey setting in Minnesota.
The 2014 Hockey Day in Minnesota Schedule is as follows (all games at Handke Pit in Elk River unless otherwise noted):
10:15am - Rochester Lourdes vs. Cloquet (Boys)
1:00pm - Elk River vs. Stillwater (Boys)
4:00pm - Elk River vs. Anoka (Girls)
5:00pm - Minnesota vs. Ohio State (NCAA, Mariucci Arena)
7:15pm - Minnesota Wilderness vs. Coulee Region Chill (NAHL)
8:00pm - Minnesota Wild vs. Dallas Stars (NHL, XcelEnergy Center)