Ice Dogs players join in Movember cause
November 12, 2013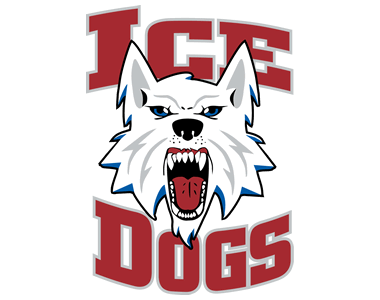 By Tim Mowry, Fairbanks News-Miner
It's no secret that hockey players are always looking for an excuse not to shave and members of the Fairbanks Ice Dogs found a good one this month.
All 26 members of the North American Hockey League (NAHL) team have vowed not to shave this month as part of a worldwide movement known as Movember, an effort to raise awareness of prostate and other male cancers.
It's the third year in a row the Ice Dogs have shunned shaving in November as part of a league-wide campaign to "change the face of men's health," as the Movember slogan goes.
"It's something for them to do and have fun with and raise awareness," Ice Dogs coach Trevor Stewart said of Movember.
That's exactly what the Ice Dogs are doing, said 20-year-old defenseman Doug Rose, a second-year Ice Dog. Rose and teammate Nick Hinz, who are roommates, are having a competition to see who can grow the biggest beard and mustache.
"Basically it's been a tradition the last three years and even before that," said Rose, who sports a dark black patch of hair on his chin. "Even when I was playing in Philadelphia we did the same thing. I have buddies all over the league doing it.
"It just shows that we care," said Rose, adding that he has a friend who recently beat testicular cancer.
Truth be told, Rose and several other Ice Dogs have been growing their beards and mustaches since the season began more than two months ago. After all, when you're an 18-, 19- or 20-year-old, you need all the help you can get, right?
Hans Gorowsky, an 18-year-old forward from Minnesota, hasn't shaved since he arrived in Alaska back in August. He now has a semi-respectable growth of facial hair, although his mustache is on the peach-fuzz side.
"I could only grow sideburns before I came to Alaska," Gorowsky said. "Alaska put some hair on my face."
While players do it mostly for fun, there's also a serious side to Movember. A player on the 2010-11 Ice Dogs, Matt Milles, was diagnosed with testicular cancer. Milles is no longer with the Ice Dogs and his cancer is in remission, but his story has been passed down over the years by players like Nick Hinz, a fourth-year Ice Dog who met Milles his first year with the team.
"It's sad that he got that at a young age, but he's a battler and he fought his way through it," said Hinz, whose reddish beard and mustache ranks as one of the bushier growths on the Ice Dogs' roster.