Six NAHL alums earn NCAA accolades
November 6, 2013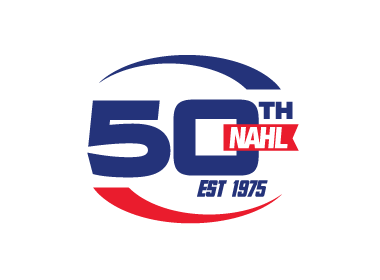 It was another big week for NAHL alumni as those players recently trained and developed in the NAHL earned more honors and accolades at the NCAA Division I level this past week. Here is a look at those that were honored:
Former NAHL goaltender Jason Torf was honored as the Atlantic Hockey Association Goaltender of the Month for October. Torf was named the AHA Goalie of the Week, Oct. 21, as he helped lead Air Force to a sweep of Penn State, Oct. 18-19. The Hermosa Beach, Calif. native stopped 59-of-62 shots for a 1.50 goals against and a saves percentage of .952, in the series. He allowed only one even strength goal against Penn State. Then, Torf Led Air Force to a pair of conference wins over Niagara and Canisius allowing just two goals, one even-strength, in a 3-2 win over Canisius while making 20 saves. He followed that up with a season-high 34 saves in the win over Niagara … In the two games, allowed just four even-strength goals. Torf is now No. 7 on the Air Force career saves list with 2,359 stops.
Torf spent the 2009-10 season playing in the NAHL for the Motor City Metal Jackets. Torf appeared in 24 regular season games, posting a 9-10-2 record. He posted a 2.85 goals against average and a 91.6% save percentage. He also appeared in three playoff games that season.
After figuring in on five of Providence College's six goals in a weekend split with Boston University, including scoring three goals, former NAHL and Janesville Jets forward Ross Mauermann (Janesville, Wisconsin) has been named the Hockey East's Warrior Hockey Co-Player of the Week. Mauermann and the Friars dropped a 4-3 decision at Boston University on Friday night (Nov. 1) but bounced back with a 3-1 win on Saturday night (Nov. 2) at Schneider Arena. Mauermann had a goal and an assist on Friday, and followed with two goals and an assist on Saturday. His goal at 3:28 of the third proved to be the game winner, marking his second game-winning goal of the season and the seventh of his career. Mauermann has four multi-point games this season and has totaled seven goals and six assists for 13 points in seven games played. His 13 points and seven goals are tied for third in the nation and he has scored at least one point in all but one game this season.
Mauermann played two seasons in the NAHL, both for the Janesville Jets in the 2009-10 and the 2010-11 seasons. He is also a veteran of three NAHL Top Prospects Tournaments. While in the NAHL, Mauermann scored 100 points in 113 career regular season games. He also had five points in eight career playoff games.
Former Aberdeen Wings and current University of Michigan ice hockey freshman goaltender Zach Nagelvoort (Holland, Mich.) was named as one of the Big Ten's Three Stars of the Week. Nagelvoort earned second star honors after helping U-M earn a weekend series sweep of Michigan Tech (Nov. 1 and Nov. 2) at Yost Ice Arena. Nagelvoort was also honored last week by the Big Ten, earning third star honors on Oct. 29. In two starts last weekend, Nagelvoort made 56 saves while posting a .949 save percentage and a 1.47 goals-against average (GAA) against the Huskies. On Friday night, Nagelvoort made 34 saves in a 3-2 OT win, matching his career high. On Saturday night, Nagelvoort stopped 21 of 22 shots in a 2-1 win over Michigan Tech, falling 12:05 short of his first career shutout. Nagelvoort currently ranks second in the nation in GAA (1.47) and third in save percentage (.948.)
Nagelvoort spent two seasons in the NAHL during the 2011-12 and 2012-13 seasons. Most recently, he played for the Aberdeen Wings where he posted a record of 8-1-1 with a 1.66 goals against average and a 94.9% save percentage. Prior to Aberdeen, Nagelvoort also spent time in the NAHL with the Soo Eagles, Traverse City North Stars and Kalamazoo Jr. K-Wings.
Former NAHL and Bismarck Bobcats goaltender Ryan Faragher was named as the National Collegiate Hockey Conference (NCHC) Goaltender of the Week. Faragher had a huge weekend, backstopping St. Cloud State to a sweep at No. 6/5 North Dakota, the Huskies first sweep at UND since January of 2006. He allowed just three goals all weekend, including only two even strength, to post a 1.50 goals-against average. In Friday's 3-2 win, he totaled 29 saves while helping kill all three UND power plays. In Saturday's 3-1 victory, the junior stopped 16 shots, including multiple saves on breakaways. Faragher improved to 5-0-0 on the year with the two wins as he totaled 45 saves on the weekend for a .938 save percentage.
Faragher played two seasons in the NAHL for the Bobcats in 2009-10 and again in 2010-11. He backstopped the Bobcats to the 2010 NAHL Robertson Cup Championship. Faragher was also a veteran of two NAHL Top Prospects Tournaments. Faragher had a career record of 53-26-9 with seven career shutouts. Faragher had a career goals against average of 2.33 and a career save percentage of 91.9%
Former NAHL and Springfield Jr. Blues defenseman Zack Kamrass (Atlanta, Georgia) was named the Hockey East Co-Defensive Player of the Week. The junior defenseman put together his best week to date, picking four assists and 7 blocked shots in the weekend sweep of UNH and was +3. Kamrass has been a key component of a River Hawks team that has won 4 straight, including two key Hockey East wins.
Kamrass spent the entire 2008-09 season with the Springfield Jr. Blues. In 50 games played during the regular season, he recorded 12 points (2 goals, 10 assists) and was a +7. He also played in four playoff games during that season.
In front of a sold-out crowd, former NAHL and current Robert Morris forward Cody Wydo stole the show with four goals in the 5-4 loss to the Penn State. For his efforts, Wydo was named as the Atlantic Hockey Association Player of the Week. Wydo's four goals ties the Robert Morris single-game program record that had stood since 2009 spanning 147 games. Of his four goals, Wydo picked up two at even strength, one power-play goal, and successfully converted a penalty shot. He moved into third all-time in goals scored with 41 career goals while extending his point streak to four games.
Wydo played two seasons in the NAHL during the 2009-10 and 2010-11 seasons, both for the Motor City Metal Jackets. In 116, career NAHL regular season games, Wydo had 133 career points, which included 58 goals and 75 assists. He was also a veteran of two NAHL Top Prospects Tournaments. During the 2010-11 season, Wydo was selected as the NAHL Forward of the Year, as he totaled 91 points during that season, which included 40 goals.