Bulls double up Brahmas on Tuesday night
November 5, 2013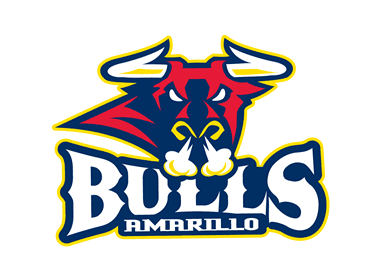 Amarillo Bulls 4 @ Lone Star Brahmas 2 – In the lone NAHL game on Tuesday night, the Amarillo Bulls scored two goals in the 3rd period to break a 2-2 deadlock on their way to a 4-2 win in North Richland Hills, Texas. The win vaulted the Bulls into lone possession of 1st place in the South Division with a league-leading 13 wins and 27 points.
Two of the Bulls four goals on the night came via the power play, which included the game's first goal 13:28 into the 1st period as Mike Davis lit the lamp with assists to Joe Grabowski and Brett Szajner. Six minutes later it was Brendan McGuire making it 2-0 for the visitors on a goal with just :14 seconds to go in the opening period.
The Brahmas would not go quietly however, as they rang up two goals on NAHL Goaltender of the Month Colin Delia in the 2nd period. Defenseman Alexey Solovyev scored early in the period to make it 2-1 and RJ Salvato scored on assists from Kellen Wasell and Gordie Helmuth to make it 2-2 after two periods. The two goals given up by Delia were remarkably the most he has surrendered since a 4-2 win on September 27th over Odessa.
The Bulls controlled the 3rd period, thanks to an early power play goal from Grabowski for his second point of the night with assists to Davis and Brady Ferguson. Tyler Gernhofer would add an unassisted empty-net goal with :50 seconds remaining to secure the win.
Delia ended up making 21 saves in the win, while Jacob Nehama took the loss, making 18 saves as Lone Star outshot the Bulls 23-22.
The same two teams are back in action on Wednesday night as one of two games in the league.