Sunday Wrap-Up: Tomahawks win OT thriller over Fighting Falcons
November 3, 2013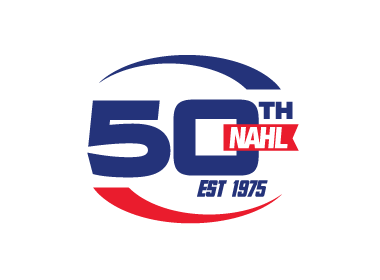 Port Huron Fighting Falcons 3 @ Johnstown Tomahawks 4 (OT)
- Shane Bednard led the Johnstown Tomahawks to a hard-fought 4-3 overtime victory over the first-place Port Huron Fighting Falcons at the Cambria County War Memorial Sunday afternoon. Bednard scored the game-tying goal in the third period, followed by the game winner in the extra period, to cement the comeback victory for Johnstown. Port Huron's Zach Badalamenti opened scoring in the 1st period, rifling a shot past Johnstown goaltender Jake Moore. The Fighting Falcons extended their lead to 2-0 just :14 seconds into the second period with a goal by Logan Lambdin. At 5:56, Omar Mullan pulled Johnstown back within one, scoring his fifth goal of the season. Five minutes later, Brandon Reinholz netted his sixth goal of the year, blasting a puck from the top of the left face-off circle to tie the game at two at 10:43. Port Huron responded 1:21 later with a goal by Noah Batis, reclaiming the lead for the Fighting Falcons. brought the Tomahawks even at 6:14 of the 3rd period, taking the feed from linemate Omar Mullan and zipping it past the shoulder of Port Huron goalie Max Milosek and eventually sending the game to overtime. A minute into the extra period, Bednard sped past the Port Huron defenders, flanked by teammate Tyler Basham on his wing. Bednard beat Milosek with a quick wrist shot, clinching the overtime victory for Johnstown.
Boxscore
Minnesota Magicians 3 @ Janesville Jets 2
– The Magicians scored three, 1st period goals and then hung on for the win as they took two of three games in their three game weekend set in Janesville. The Magicians set the tone early for success, which included three goals in the 1st period in a 10-minute span. Travis Koepke scored the first goal less than three minutes into the game. That was followed up six minutes later by a goal from newcomer defenseman Thomas Delaney on a power play goal. Minnesota added another power play goal four minutes later, this time from Denis Shevyrin. Drew Callin scored his third goal of the weekend in the 2nd period to draw the Jets to within 3-1 and a 3rd period tally on the power play from Michael Louria drew the Jets to within 3-2 with almost the entire 3rd period remaining. However, Atte Tolvanen held the fort the rest of the way, ending up with 29 saves to help the Magicians take the rubber match. Logan Halladay took the loss, making 25 saves. With the win, the Magicians moved into a tie for 4th place in the Midwest Division with 18 points. With the loss, the Jets remained in last place in the North Division with 13 points.
Boxscore