November 1, 2013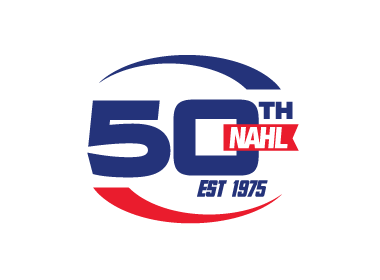 It is the month of November, there is a chill in the air and that can only mean one thing… it is time another busy weekend in the NAHL. Several important and intriguing match-ups highlight the schedule this week so let's take a look.
Central Division
Bismarck Bobcats @ Aberdeen Wings (Friday) – With the Austin Bruins hosting Kenai River, it doesn't get any bigger than a one-game showdown between Bismarck and Aberdeen on Friday. The two teams are separated by just a point in the standings. Bismarck swept Aberdeen in a home-and-home series early in October. This game features one of the better goaltending match-ups of the weekend with Bismarck's Aaron Nelson against Aberdeen's Chad Catt.
Minot Minotauros @ Brookings Blizzard – Although the two teams only have a combined four wins between them, this series is a 10 on the importance factor for both. With only five teams in the Division and four of those making the playoffs, there will be one left out and right now Minot and Brookings are battling for that last spot and are separated by just a point. At the end of the season, series like this one will perhaps be looked upon as a decider of who moves on and who goes home.
Midwest Division
Fairbanks Ice Dogs @ Wenatchee Wild – An old rivalry is renewed this weekend in Washington state as Fairbanks pays a visit to Wenatchee. It is the only divisional match-up the Midwest has this weekend, so all eyes will be on the Town Toyota Center. The Ice Dogs, who were in 1st place for much of the first month of the season, have fallen to 3rd place with 20 points, while the Wild are in unfamiliar territory in last place with 12 points. Needless to say with four points on the line, wins will be what both teams need.
Bye Weekend: Coulee Region Chill
North Division
Michigan Warriors @ Springfield Jr. Blues – Through the first month and a half of the season, both Michigan and Springfield are much improved over last year and find themselves in a key series to begin November. The teams are separated by just one point for 2nd place in the North, which is why the series in Springfield is going to be a big one. It will be a good matchup as Michigan's Jake Hopfner goes against Jr. Blues goalie Stefanos Lekkas, who both have been hot recently
Port Huron Fighting Falcons @ Johnstown Tomahawks – On Saturday and Sunday, the 1st place Fighting Falcons take the show on the road to face the Tomahawks. The Fighting Falcons enjoy the largest lead of any division leader (five points) in the NAHL. Meanwhile, Johnstown is deadlocked in a three-way tie for 3rd place with 17 points along with Springfield and the Soo. Johnstown ranks 16th in the league in both goals for and goals against, while Port Huron is in the top nine in both categories. Port Huron goaltender Alex Blankenburg has been on fire as of late, allowing just three goals in four games during the month of October.
South Division
Topeka RoadRunners @ Amarillo Bulls – Old rivals face off in Amarillo this weekend as valuable points are on the line in the series between Topeka and Amarillo. The Bulls are coming off a 7-1 record in the month of October, which has seem them climb to 3rd place in the South Division with 21 points, which is one point behind 2nd place Topeka who has 22 points. In the middle of October, Topeka was swept in a two-game series in Amarillo by scores of 4-0 and 4-3. Amarillo's Collin Delia has allowed two goals in his last four games.
Rio Grande Valley Killer Bees @ Wichita Falls Wildcats – In another huge series in the South, the Killer Bees, who are in a tie for 3rd place with 21 points, pay a visit to Wichita Falls for a series against the 1st place Wildcats, who with 23 points are one ahead of Topeka. Three weeks ago, the Killer Bees made a visit to Wichita Falls for a weekend series and both games went to a shootout, with each team winning once. The two teams also face one another at the end of September in Rio Grande Valley with the Wildcats picking up a weekend sweep.
Corpus Christi IceRays @ Odessa Jackalopes – This is a series where both teams are on the outside looking in of the playoff race and points are at a premium. Earlier this week, the two teams split a mid-week series in Corpus Christi, with Martin Hojbjerg recording a hat-trick in a Tuesday night 5-3 win. Odessa turned things around on Saturday and goalie Yoshihiro Kuroiwa made 36 saves in a 3-1 win. The two teams will stay familiar with one another as they face-off against in a another weekend series two weeks later back in Odessa.
Bye Weekend: Lone Star Brahmas
Out of Division
Minnesota Wilderness @ Soo Eagles – The red-hot Wilderness take a 400+ mile trip East across Wisconsin to face the North Division's Soo Eagles this weekend. Both teams put a premium on playing tight defense and both have low scoring offenses, so expect a tight contest with an emphasis on goaltending. Remarkably, the Wilderness have yet to allow a power play goal this season as they are a perfect 48 for 48 on the penalty kill. That should bode well against a Soo power play that is working at just over a 12% average this season.
Minnesota Magicians @ Janesville Jets – In the rare three-game series, the Magicians take their show on the road to Janesville to face the Jets. Both teams have struggled out of the gate and are on the outside looking in of their respective divisional playoff races, which is why the six points on the line this weekend are so important. The Magicians rank 19th in goals for per game, averaging just 2.42 goals per game, while the Jets rank 21st in goals allowed per game at 3.62. Janesville makes a return trip to Minnesota next weekend as the teams face one another again.
Kenai River Brown Bears @ Austin Bruins – In perhaps the most intriguing match-up of the weekend, the 1st place Brown Bears are on the road to take on the 1st place Bruins. Kenai River, led by NAHL leading scorer Alec Butcher, has won eight in a row and 12 out of their last 13 games. The Bruins have lost two of their last three after starting 9-1 and are led by Jay Dickman, who ranks tied for 2nd in league scoring with 19 points. Look for a big goaltending duel between Kenai's Zach Quinn and Austin's Nick Lehr, who are both in the top 8 of the NAHL goaltending statistics.