Jackalopes turn the tables on Wednesday with win
October 30, 2013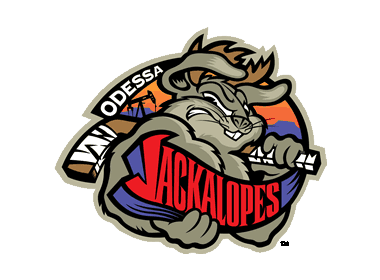 By Rob Lippolis, Corpus Christi IceRays
Odessa Jackalopes 3 @ Corpus Christi IceRays 1 - Yoshihiro Kuroiwa made 36 saves to trump 32 saves from Forbes Ploszaj on Wednesday night as the Odessa Jackalopes defeated the Corpus Christi IceRays 3-1 inside the American Bank Center in the lone game in the NAHL on Wednesday night.
Much like Tuesday night, Odessa came out with two great scoring chances in the first shift but Forbes Ploszaj was ready in net for the IceRays denying all 12 chances in the opening frame. The 'Jacks converted the only goal in period one as Jason Lem fumbled the puck at the right point, Joey Palumbo went around him and had a two-on-one rush with Caleb O'Brien the only IceRays defender back. Palumbo fired a wrister from the left wing circle and beat Ploszaj on the glove side for a 1-0 lead 12:29 into the game.
In the second period the IceRays answered back with a goal of their own to tie the game up. Jake Durflinger hit Wes Michaud with a pass in the neutral zone. Michaud broke down the right wing wall and at the top of the slot fired a wrist shot right by Odessa goaltender Yoshihiro Kuroiwa at 5:35 of the middle frame to tie the game up 1-1. The goal was Michaud's second of the year and fourth point overall.
Alex Alger came down the ice on a two-on-two rush with Landen Letwin defending him. Letwin tripped and fell, allowing Alger to break in with a great scoring chance and he converted going top shelf on Forbes Ploszaj to give Odessa a 2-1 lead, unassisted at 6:44 of the third period.
The 'Jacks sealed the win with just one second left in the game as Leo Lumm tapped the puck into the empty net for a 3-1 lead and that was the final.