Watch Now: NAHL Plays of the Week, Oct. 21-27
October 29, 2013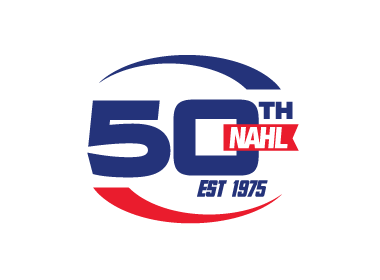 The North American Hockey League (NAHL) is pleased to continue the NAHL Plays of the Week, seen exclusively on NAHL.com this season.
The Plays of the Week can be viewed every week on the NAHL TV platform and features the top goals and saves of the week from NAHL games played Monday-Sunday that respective week.
This week, the NAHL plays of the week is highlighted by some great saves from the goalies, and of course... goals.
This week's edition features plays from the following:
Maurin Bouvet - Corpus Christi IceRays
Eetu Karvinen - Minnesota Magicians
Nick Lehr - Austin Bruins (SAVE)
Jacob McDowell - Soo Eagles
Tyler Groat - Topeka RoadRunners
JB Baker - Rio Grande Valley Killer Bees
Alec Butcher - Kenai River Brown Bears
Nick Felan - Corpus Christi IceRays
Nic Kuchera - Minnesota Magicians
Denver Pierce - Soo Eagles
Zack Zulkanycz - Kenai River Brown Bears
David Zevnik - Wichita Falls Wildcats (SAVE)
Roman Ammirato - Amarillo Bulls
Josh Haverstrom - Wichita Falls Wildcats