RoadRunners blank Odessa on Monday, 6-0
September 17, 2013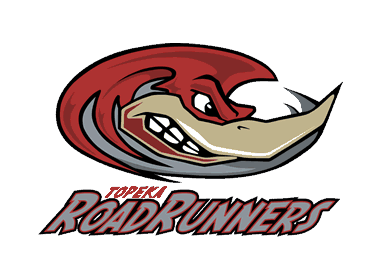 By Joey Battaino, Odesa Jackalopes
With back to back losses in Wichita Falls in their rearview, the Odessa Jackalopes looked for a fresh start ton Monday night in Topeka. Standing in their way was an old friend who wore the Jacks logo just a season ago. Trenton, Michigan native Blake Wojtala made his first career start with the Topeka RoadRunners this evening and he did not disappoint any of the 1,224 fans in attendance tonight at the Landon Arena.
The Jackalopes got their chances in the first period, including two breakaway opportunities. One for Miami (OH) commit Alex Alger and the other for Lukas Laub. Both were stoned cold by Wojtala. The RoadRunners got two goals in the period from Cash Seraphim (Sair-uh-fim) and took a 2-0 into the dressing room.
The 'Runners added to their lead 1:37 into the second period on Cody Champagne's first goal of the season. Then, Andrew Roye scored on a screened shot from the point. The powerplay goal gave the 'Runners a 4-0 lead. Louis Dell Ermo scored even strength at 11:47 to give the RoadRunners a 5-0 after two. The Jacks outshot the RoadRunners, 15-9 in the period.
In the third, Wojtala continued to shut the door for the 'Runners and Andrew Roye added his second goal of the game at 3:25. The RoadRunners defense shut down the Jackalopes staggering offensive and Wojtala held on to the shutout and his first career win as a RoadRunner.