NAHL regular season begins on Friday
September 13, 2013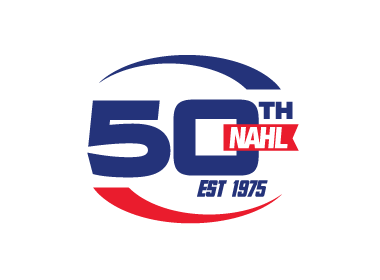 The 38th season of the North American Hockey League (NAHL) faces off on Friday, September 13th as eight teams take to the ice to open the 2013-14 regular season.
The 2013-14 regular season begins Friday night with four games. In the South Division, the Odessa Jackalopes will travel to Wichita Falls to take on the Wildcats in a pair of weekend games. Also in the South Division, the Corpus Christi IceRays travel to Topeka for a weekend set against the RoadRunners. Finally in the South, two new teams take to the ice in a weekend series in North Richland Hills, Texas as the Rio Grande Valley Killer Bees travel to face the Lone Star Brahmas. In the Midwest Division, old Alaskan state rivals clash later on Friday night as the Fairbanks Ice Dogs travel south to take on the Kenai River Brown Bears.
Later this weekend, the North Division begins their action on the ice with the Port Huron Fighting Falcons traveling to Johnstown to take on the Tomahawks in a weekend series on Saturday and Sunday.
The remainder NAHL clubs will begin their regular season at the 11th annual NAHL Showcase at the Schwan Super Rink in Blaine, Minnesota on Wednesday, September 18th.
Watch all NAHL regular season games live on FASTHockey
Fans can also follow live scores via Pointstreak
Click here for information on the NAHL Showcase
The NAHL's Amarillo Bulls, who were crowned as the 2013 NAHL Robertson Cup National Champions back in May, will open their title defense at the NAHL Showcase on Wednesday, September 18th against Johnstown
The NAHL is the only USA Hockey-sanctioned Tier II Junior league boasting 24 teams from across the United States. The NAHL is unique in the fact that vast majority of players begin their NAHL careers without an NCAA opportunity, but earn one through the course of playing and developing in the NAHL. The league's college commitment numbers continue to increase annually and continue to prove that the NAHL is one of the best at developing its players and ultimately providing an opportunity to move onto the next level. This past season, over 180 players made NCAA commitments.
The dedication in the development of the players is also demonstrated in the league's annual exposure events like next week's NAHL Showcase and the NAHL Top Prospects Tournament in February, which have evolved into hockey's most prominent and popular of its kind, and are a must for NCAA program and NHL team.