24 teams in 24 days: Springfield Jr. Blues
September 9, 2013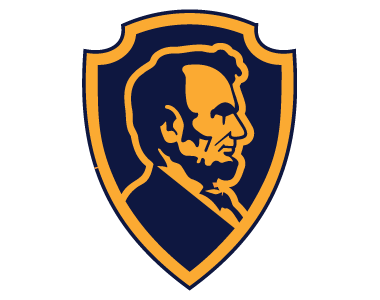 The 24 Teams in 24 Days series features a look at all 24 teams in the NAHL for the 2013-14 season, with a new team being highlighted daily, leading all the way up until the start of the regular season on Friday, September 13th as eight NAHL teams take to the ice on Opening Night. 24 in 24 will go in-depth into each NAHL team and will include interviews with all 24 head coaches in the NAHL, as they provide fans with their expectations and outlook for the 2013-14 season, including taking a look at their roster and their strengths as a team. It will also take a look back on the 2012-13 season and how each team fared and what they accomplished. Best of all, 24 in 24 is done to provide the fans of the NAHL with an inside look at their favorite team and what to expect.
Springfield Jr. Blues
Head Coach: Tony Zasowski
2012-13 record: 26-30-4, 56 pts. (6th in the North Division)
2012-13 leading scorer: Brett Skibba (58 GP, 34G, 24A, 58 Pts, +1)
2013 Playoffs: Lost in North Division Quarter-Finals to Kalamazoo, 2-0
2013-14 Division: North
First regular season game: Wednesday, September 18th vs. Fairbanks Ice Dogs, 10:00am
Home opener: Friday, October 11th vs. Soo Eagles, 7:05pm
With an ownership and coaching change taking place at the beginning of the 2012 off-season, the Springfield Jr. Blues began the 2012-13 season as a young and inexperienced club. After years of successful coaching in the NAPHL, rookie head coach Tony Zasowski got his first taste of being an NAHL head coach. The start of the season didn't go as planned. The Jr. Blues won just once in their first 10 games. However, following that slow start came a stretch of nine wins in the next 11 games. By the end of the year the Jr. Blues played good enough hockey to make the playoffs and establish some building blocks for this season.
Even though the Jr. Blues exited early out of the playoffs in a Quarter-Final series loss to Kalamazoo, the Jr. Blues had several bright spots last season. One of the biggest was forward Brett Skibba, who ended up second in the NAHL in goals with 34 and also made an NCAA Division I commitment to the University of Connecticut. The Jr. Blues had a total of five players make commitments to NCAA schools throughout the season. The Jr. Blues also were able to raise their attendance from the previous season.
It all made for a positive experience for head coach Tony Zasowski and crew. "For being our first year and getting off to a late start, I thought we met our expectations. We had some challenges early on with the slow start we had, but our guys really responded well as time went on," said Zasowski. "I think our season turned around because our guys finally grew as a team and starting to work together. We really wanted to make the playoffs and to do so on the final day of the regular season at home was something special. The guys never gave up and I think we brought back a lot of excitement to the community."
As Zasowski and the Jr. Blues had a full season to recruit and plan on the composition of their roster, he said that remaining young was something he wanted to do. "We have a very young team again, but that is by design. We went out and found the guys that were the right pieces for us and they just happened to be younger," said Zasowski. "There is an emphasis on developing these guys into good college prospects and I think our group for the 2013-14 season will be able to accomplish that."
Zasowski said that the first place he looked to rebuild was the goaltending position. "We advanced both of our goalies from a season ago to the NCAA, which we were very happy to do," said Zasowski. "That being said, I think goaltending is going to be a strong point this season even with two new faces because they are both loaded with talent and skill." The two new netminders Zasowski is referring to are Stefanos Lekkas and Sandro Aeschlimann. Lekkas is just 17-years-old, but already is considered one of the top 1996 birth year goalies in the United States. Aeschlimann is a goalie from Switzerland that impressed Zasowski out of their main camp, who has extensive playing experience in Europe.
However, it isn't all rebuilding for the Jr. Blues this season. The team will have seven players returning to the line-up that played on last year's squad. Four of those seven returners will be forwards, including Davis DeKorte, Trevor Stone, Oliver Takacsi-Nagy and Michael Severson. DeKorte and Stone are the highest scoring returning forwards. DeKorte is entering his third season in the league and started the season last year with Kalamazoo. In 16 games with the Jr. Blues he had 10 points. Stone had 17 points last season as a 16-year-old, so Zasowski thinks the potential for both players is unlimited. "I look for both Davis and Trevor to have big years," said Zasowski. "I think Davis is a guy who will be a good leader for this team and he has been a very positive influence so far, and I think Trevor is a very skilled player that is going to get a lot of Division I interest."
Almost half of the Springfield defense will be returning players in Jack Sloan, Ji Young Li and Alex Baskakov. All three were trained in the NAPHL prior to coming to Springfield and Sloan and Baskakov each had at least 20 points last season. "I think all three guys are capable of really being leaders for our younger players. Jack had a huge second half for us last year and really brings a physical presence to the ice. I feel very comfortable with our defense with the combination of these guys and our new players."
Three of the new players that Zasowski brought up are Nick Belger (Sacred Heart), Brandon Jacques (Northern Michigan) and Josh Lammon (Mercyhurst), who Zasowksi believs will have an immediate impact. All three are all forwards and all of whom are committed to NCAA Division I schools. In addition, to the three committed new players, Zasowski said he had been impressed so far with forward Max Kalter, who is a 17-year-old that played for the Chicago Young Americans.
The Springfield Jr. Blues will be a young group in 2013-14, but a very talented and skilled group. "We want to raise the number of NCAA commitments. I don't know if that will translate into wins or not, but it is something that is our philosophy from ownership on down. Our ultimate goal is to get at least seven Division I commitments," said Zasowski. "After that, we want to have a good start to the season, which includes a good showing at the NAHL Showcase and then hopefully be in a position to make the playoffs and have home ice advantage. We have our work cut out for us, but with this group those are very realistic goals."
Next up in the 24 in 24 series: Topeka RoadRunners