24 teams in 24 days: Minnesota Wilderness
September 3, 2013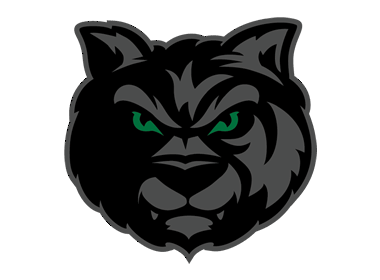 The 24 Teams in 24 Days series features a look at all 24 teams in the NAHL for the 2013-14 season, with a new team being highlighted daily, leading all the way up until the start of the regular season on Friday, September 13th as eight NAHL teams take to the ice on Opening Night. 24 in 24 will go in-depth into each NAHL team and will include interviews with all 24 head coaches in the NAHL, as they provide fans with their expectations and outlook for the 2013-14 season, including taking a look at their roster and their strengths as a team. It will also take a look back on the 2012-13 season and how each team fared and what they accomplished. Best of all, 24 in 24 is done to provide the fans of the NAHL with an inside look at their favorite team and what to expect.
Minnesota Wilderness
Head Coach: Corey Millen
2012-13 record: Did not play in NAHL
2012-13 leading scorer: None
2013 Playoffs: Did not play in NAHL
2013-14 Division: Midwest
First regular season game: Wednesday, September 18th vs. Odessa Jackalopes, 8:00pm
Home opener: Friday, September 27th vs. Fairbanks Ice Dogs, 7:00pm
Another one of the new teams in the NAHL this season is the Minnesota Wilderness out of Cloquet, Minnesota. Back on May 10th, the Wilderness was granted approval to operate in the Cloquet market conditioned upon acquiring, purchasing and relocating the dormant St. Louis Bandits membership. For the past three years, the Wilderness have competed in the Superior International Junior Hockey League (SIJHL), a Canadian-based Tier II Junior League that is a part of the Canadian Junior Hockey League (CJHL). The Wilderness enter the NAHL as the three-time defending SIJHL Champions, including this past season.
Guiding the Wilderness behind the bench will be head coach and general manager Corey Millen. The hometown native of Cloquet has had previous head coaching experience in the NAHL with the Wasilla Spirit and Alaska Avalanche organization, mostly recently during the 2011-12 season. A standout college player at the University of Minnesota from 1983-87, Millen went on to play 14 years of professional hockey in North America and Europe. Millen, a third-round selection of the New York Rangers in the 1982 NHL Entry Draft, played for five NHL teams - the Rangers, Los Angeles Kings, Dallas Stars and Calgary Flames - scoring 209 points on 90 goals in 331 career games.
Millen had a limited time to build a team, but he is comfortable with the personnel choices to date built through tenders, the draft and tryout process. "There is still a lot of unknowns right now, because we just haven't had the benefit if a full season of recruiting players. With the timeline we had, we were under the gun a bit, but we feel pretty good with the 25 guys we will start the season with and go to the NAHL Showcase with," said Millen. "We focused on getting some veteran guys with NAHL or junior experience that know this level of play and know the ins and outs of what it takes to compete at this level."
Millen said his staff also tried to select the best available players when building a team. "We tried to select guys who could make an impact on the ice and also show some leadership as well, because that is a big part of success in this league," said Millen. "Guys have to know how to manage their day-to-day lives and how to adapt to playing 60 games in a seven month time frame. They have to get used to being on their own, so the guys we picked to be leaders on this club are hopefully the ones that can set a good example and get the most out of their teammates."
Some of the veteran players that Millen identified as those who should be able to help out right away were those like forward Ryan McNeely, who put up some respectable numbers last year in both Fairbanks and Corpus Christi in the NAHL. Former Fairbanks forward Jakob Romo is another player that hopes to make an impact early, as are Colton Kramer (Aberdeen) and Terry Leabo (Springfield).
In goal, the Wilderness will have two netminders that have yet to play an NAHL game. "I think despite the lack of experience in the league, both goalies are capable at stopping the puck at this level, so we will have to see how they respond," said Millen. "We are going to lean on the early to keep us in games." Finnish goaltender Kasimir Kaskisuo comes to the Wilderness after playing four seasons in Finland's top junior league at both the 20U and 18U levels. The other goalie is Frank Oplinger, who played last season and put up some great numbers for the Russell Stover 18U team.
Millen said that if there is an early strength of the team, it lies in the group of forwards. "We feel like we have a group of guys here that can play, they can score and all of them can fulfill multiple roles if needed," said Millen. That group of forwards includes the aforementioned McNeely, Romo and Kramer, all of whom have NAHL experience. The list also includes Dan Litschke and Eric Cruickshank, who spent significant time with the Janesville Jets last season. Michael Covach registered 25 points last season while with the Topeka RoadRunners and Soo Eagles, and Tanner Holmquist, who had 16 points for the Aberdeen Wings.
On defense, the Wilderness have NAHL veterans in Leabo, along with others like Tyler Tatro (Janesville), Michael McMahon (Coulee Region), Lance Carney (Wenatchee) and Brett Bukowski (Minot).
Some new faces on the Wilderness roster that could make an impact are forward John May, who played with Bismarck and Janesville in the NAHL last year before finishing with the Minnesota Flying Aces in the NA3HL. That list also includes Minnesota are high school players Darian Romanko, Thomas Lindstrom, Tyler Hart and Jack Brandstetter.
"Our goal is to make the playoffs and see what happens from there," said Millen. "Looking at the division, there are quite a few unknowns. There are a lot of teams that we play that have a lot to prove, whether they are new or whether they are coming off a year in which they fell short of their expectations. We are hoping to be a team that competes every night and be a team that our local community can be proud of."
Next up in the 24 in 24 series: Minot Minotauros