24 teams in 24 days: Bismarck Bobcats
August 23, 2013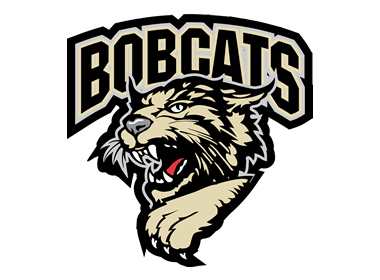 The 24 Teams in 24 Days series features a look at all 24 teams in the NAHL for the 2013-14 season, with a new team being highlighted daily, leading all the way up until the start of the regular season on Friday, September 13th as eight NAHL teams take to the ice on Opening Night. 24 in 24 will go in-depth into each NAHL team and will include interviews with all 24 head coaches in the NAHL, as they provide fans with their expectations and outlook for the 2013-14 season, including taking a look at their roster and their strengths as a team. It will also take a look back on the 2012-13 season and how each team fared and what they accomplished. Best of all, 24 in 24 is done to provide the fans of the NAHL with an inside look at their favorite team and what to expect.
Bismarck Bobcats
Head Coach: Layne Sedevie
2012-13 record: 35-16-9, 79 pts. (2nd in the Central Division)
2012-13 leading scorer: Adam Knochenmus (53 GP, 19G, 32A, 51 Pts, +9)
2013 Playoffs: Won the Central Division Playoff Title, went 2-1 and finished 3rd overall at the 2013 Robertson Cup)
2013-14 Division: Central
First regular season game: Wednesday, September 18th vs. Soo Eagles, 7:45pm
Home opener: Friday, September 27th vs. Wenatchee Wild, 7:15pm
When it comes to perennial powerhouses in today's NAHL, the Bismarck Bobcats are one of the teams that are always in the conversation every season. From the moment they entered the NAHL back in 2003, the Bobcats are a contender and give themselves a good chance to win the Robertson Cup every season. Their Central Division Playoff Championship back in 2009 and subsequent Robertson Cup Championship title in 2010 continued a stretch of five straight years in which Bismarck won their divisional playoff championship and went to the annual tournament, which continued last season. It is becoming a fact that when the calendar turns to April, the Bobcats are at their best.
The 2012-13 season was no exception. After getting off to a slow 7-9-1 start, the Bobcats found their stride and started to climb the Central standings as the season went along. Leading up the playoffs, the Bobcats were arguably playing their best hockey of the season, losing just once in regulation during the final 12 regular season games. After sweeping the Brookings Blizzard in three straight games, the Bobcats had their sights set on upending the Central Division regular season champion Austin Bruins. It took just four games, but the Bobcats locked down another divisional playoff title and made their way to the Robertson Cup. A one-goal loss to Amarillo in overtime was the only blemish for the Bobcats at the tournament, but it was enough to keep them from the title game. Nevertheless, those involved felt like the Bobcats were a good enough team to win a National Championship.
The philosophy from head coach Layne Sedevie, who is entering his fourth season behind the bench, and the Bobcats staff is a simple and straightforward one. "It all starts with the players and the hard work they put in. It starts right away when they get to town, because we put them through a pretty grueling couple of weeks, " said Sedevie. "It is about creating a foundation that will make them stronger and have the ability to be able to last into April and May and be able to be at the peak of their performance. I think they know coming in that there is a rich tradition of success here in Bismarck and they want to keep that going, so I think that is just one of the expectations now because of our recent playoff success."
The Bobcats enter the 2013-14 season with the benefit of having some key pieces from last years squad returning to the line-up. In all, the Bobcats return 13 players from last year's team, making them a one of the early season favorites to return to the Robertson Cup. Familiar faces like All-NAHL Central Team goaltender Aaron Nelson and All-NAHL Rookie 1st Team defenseman Nate Repensky, solidify the back end, while up front there is a slew of proven forwards who make Bismarck a dangerous offensive threat to begin the season. "We like to play with a high-tempo, high-octane style, and I think the guys we have coming back play that way," said Sedevie. "They are also a group that knows how to play at both ends of the ice. There is a comfort level with the returners because we know what they can do."
Although Sedevie said that the main focus will be playing solid defense and being a team that is tough to score on, it is hard to ignore the offensive depth and firepower that will be returning. Despite the loss of their top four scorers from a season ago, returners like Matt Anders, Filip Starzynski, Seth Blair, Evan Giesler, Ryan Callahan and Stanislav Dzakhov will provide a lot of depth at offense. Dzakhov is a particular big keep for the Bobcats, as he was almost a point-per-game player during a shortened regular season last year and a one-man wrecking crew at the Robertson Cup. Blair also has some tremendous offensive upside and if he can stay healthy, he will be looked upon to provide veteran leadership and scoring.
As for the new faces coming in, Sedevie feels like the new group are all capable of being impact players. "There is always going to be an adjustment period, but we went out and got some guys who we felt had the potential to be impact players for us," said Sedevie. "We also were focused on getting players with high character and guys that know how to win hockey games. We want to have an atmosphere of success, so the more guys we have in the line-up that have experienced success on the ice and expect that from themselves, the better off this team will be in the long run."
Although no one was mentioned by name, a familiar name in NAHL circles joins the Bobcats this season in the form of Tyler Dunagan. Entering his third season in the league, Dunagan was a goal-scoring machine last season with the Jamestown Ironmen with 22 goals in the regular season and also had 10 points in the playoffs.
"We had a really tight group last year, who wanted to win more for the team than themselves. There was a lot of camaraderie and it was a group of guys who really felt like they could have been National Champions. If we can build that same type of atmosphere this season with a group of veterans who have been through it and a group of new players who are used to winning and expect the same coming into the NAHL, then I think we are going to feel very confident about this group moving forward," said Sedevie.
Next up in the 24 in 24 series: Brookings Blizzard