Brahmas to select team this weekend
August 23, 2013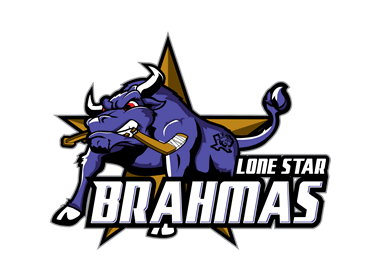 Nearly 100 hockey players and hopefuls from across the globe will be descending upon the NYTEX Sports Centre in North Richland Hills, TX. They will be competing for a spot on the Lone Star Brahmas ice hockey team during their inaugural season in the North American Hockey League (NAHL).
This Brahmas Main Camp as well as the team itself will be led by former CHL coach Dan Wildfong. Wildfong took the CHL Texas Brahmas to a championship during the 2008-09 season and is hopeful to do the same with these young players.
The Brahmas Main Camp is their only tryout camp this season and will be held from Friday, August 23rd thru Sunday, August 25th at the Brahmas home rink in the NYTEX Sports Centre. Players will be divided into teams and will compete in a series of games against other hopefuls in an attempt to show off their skills. Coach Wildfong and his staff of seasoned hockey veterans will have the unenviable task of assessing each player's strengths, weaknesses, and potential to put together a team of only 25 players.
The top players during the camp will be invited to play in an All-Star game Sunday morning for one last chance to show off before final selections are made. After the tryouts, the Lone Star Brahmas will have less than a week to come together before their first exhibition games against the Odessa Jackalopes.
This Main Camp is open to the general public. For a complete schedule and other information regarding the Brahmas Main Camp and the Lone Star Brahmas, visit www.lonestarbrahas.com. Brahmas staff will be on hand throughout the weekend to answer questions about the upcoming season.