24 teams in 24 days: Aberdeen Wings
August 20, 2013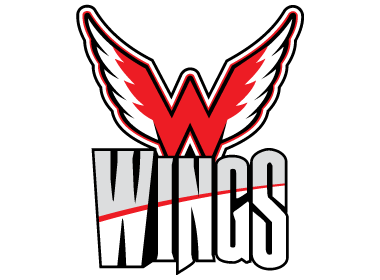 The 24 Teams in 24 Days series features a look at all 24 teams in the NAHL for the 2013-14 season, with a new team being highlighted daily, leading all the way up until the start of the regular season on Friday, September 13th as eight NAHL teams take to the ice on Opening Night. 24 in 24 will go in-depth into each NAHL team and will include interviews with all 24 head coaches in the NAHL, as they provide fans with their expectations and outlook for the 2013-14 season, including taking a look at their roster and their strengths as a team. It will also take a look back on the 2012-13 season and how each team fared and what they accomplished. Best of all, 24 in 24 is done to provide the fans of the NAHL with an inside look at their favorite team and what to expect.
Aberdeen Wings
Head Coach: Travis Winter
2012-13 record: 23-30-7, 53 pts. (5th in the Central Division)
2012-13 leading scorer: Peter Krieger (59 GP, 22 G, 32 A, 54 Pts, -9)
2013 Playoffs: Did not qualify
2013-14 Division: Central
First regular season game: Wednesday, September 18th vs. Janesville Jets, 4:45pm
Home opener: Saturday, September 28th vs. Brookings Blizzard, 7:15pm
It is hard to believe that six months of momentum can carry over from one season to the next, but that is exactly what the Aberdeen Wings and head coach Travis Winter are counting on to begin the 2013-14 season. Last season, Winter took over the head coaching reigns in the middle of January after the Wings had won just eight of their first 36 games. After the arrival of Winter, the Wings turned their season around and ended up as one of the hottest teams in the league the final two months of the season, finishing their final 24 games with a 15-6-3 mark.
"I was proud of the way the guys responded because they could have easily mailed it in, but they showed a lot of character, hung in there and managed to improve quite a bit," said Winter. "We had a pretty young group with only one 20-year-old player, so naturally there was some learning to be done. I was impressed with their work ethic and their ability to learn how to win. In a situation like we were in last season, we had no choice but to take a day-by-day approach and try and get better each and every practice and game and it ended up being a really positive last couple of months."
Winter said that during the off-season, the Wings had to do plenty of rebuilding, which wasn't necessarily a bad thing. Four players from the 2012-13 team made NCAA commitments, which included the top two scorers Peter Krieger (Alaska-Fairbanks) and Justin Parizek (Nebraska-Omaha) and starting goaltender Zach Nagelvoort (Michigan). "You learn real quick in this league that if players put in the time and effort they can quickly earn the opportunity to move onto the higher levels of hockey," said Winter. "I am of the philosophy that you can't be afraid of a player developing to the point where he has earned the opportunity to play at a higher level, so when we were looking at players to sign to tenders, select in the draft or those at tryout camps for the upcoming season, we didn't shy away from going after the best players possible."
Now that Winter has had a full off-season to plan and build a team, he said that the priority for the start of this season is meeting a certain set of standards and understanding the growth and development process. "We want our guys to understand that we have a certain set of criteria and standards that they need to abide by and we want them to come to the rink everyday prepared to get better," continued Winter. "Winning is byproduct of doing all the little things we try and instill in them, so hopefully they get that message from the start and can get into good habits right away. We are focused on taking a day-by-day approach, starting with the first day of training camp in late August, leading all the way up to our first game. We just want to get better one day at a time."
Winter said that taking advantage of Aberdeen's home ice advantage at the Odde Ice Center will also be something that is also a priority to start the 2013-14 season. "We have such a great atmosphere and fan support at our home games and we want to make it a tough place to play for any opponent," said Winter. "Our fans our very passionate and supportive and we have to make it a priority to win in our building, because that builds momentum for the rest of the games."
The Wings will begin the season with a key element in place. Veteran goaltender Chad Catt, 19, who appeared in close to 20 NAHL games last season, will be the go-to guy in goal. Winter also said that defenseman Jake Horton, who played in last year's NAHL Top Prospects Tournament, will be a player that the Wings rely on heavily this season for leadership and production. "Jake played a lot of minutes last year and spent considerable time on special teams, so we consider him a player that is going to be a leader this season for us. He is also a guys that fits into that category of players who are developing at a good pace and hopefully can take the next step towards the NCAA in the near future."
Despite the loss of their top two scorers, the Wings return eight forwards up front, which should make them a very dangerous offensive team. Winter said that the returning line of Kyle Haak, Johathan Grebosky and Erik Baskin will be looked upon to continue their production from late last season. "There were times that those three guys were our top line last year down the stretch, so they will definitely have the chance to do so again to begin this season," said Winter. Jordan Heller, who played on a line with both Parizek and Krieger last season, will also return and Winter expects good things from him as well.
Although Winter did not single out any of the new faces on the roster, he did share his confidence in the overall group of new players. "It is hard to single any of them out, but we really like the group of new players we have coming in," said Winter. "It is a process and there will be an adjustment period, but we wouldn't have brought them in to be a part of this team if we didn't feel like they could come in a contribute right away and have the right attitude. That gives us a lot of confidence heading into the season."
Next up in the 24 in 24 series: Amarillo Bulls