Soo Eagles add to coaching staff
August 8, 2013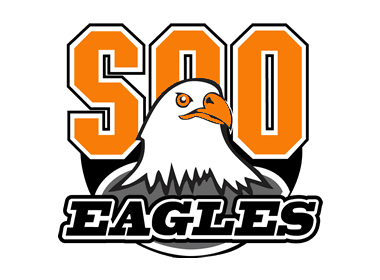 By Randy Russon
Soo Eagles coach-general manager Bruno Bragagnolo has confirmed the addition of two new members to the coaching staff of the second-year North American Hockey League team.
Matt Morrow will take over as the Eagles top assistant while Alex Sawruk joins the Soo's NAHL team as video/assistant coach for the 2013-2014 season.
The 25-year old Morrow most-recently served as the head coach of the men's Division 2 club hockey program at Penn State University. He has also worked with hockey teams at Florida Atlantic University and Florida's North Broward Preparatory School.
Bragagnolo said both Morrow and Sawruk "come to us very highly-recommended by several people who are credible and respected within the hockey world. Both Matt and Alex have good hockey backgrounds and we consider ourselves fortunate to be in the position to add them to our coaching staff."
Morrow, who hails from Coral Springs, Florida, got into coaching when he was still high school. He continued in that area when he left Florida to attend Penn State, where he earned a Masters degree in Business Administration.
It was in Pittsburgh at one of the Eagles off-season tryout camps that Morrow first met and developed a hockey friendship with Bragagnolo.
"I told Bruno that I wanted to give coaching a shot as a career opportunity and he mentioned to me that the Eagles were going to be adding to their staff. After a lengthy process, talking to both Bruno and (Eagles owner) Ron Lavin, they offered me the job and I accepted it," said Morrow.
"I'm excited to be moving up to the Soo and getting an opportunity to coach in the North American Hockey League and with a reputable organization like the Eagles," Morrow added. "I talked to people who I know about Bruno and the Soo Eagles and all I heard were good things."
Meanwhile, the 33-year old Sawruk brings a hockey playing background and expertise as a video analyst to the Eagles.
Sawruk, who is from Sault Ste. Marie, skated in both the NAHL and the United States Hockey League as a right winger before playing four seasons of Division 1, National Collegiate Athletic Association hockey for the Northern Michigan Wildcats. He later played at the minor pro level before returning to Northern Michigan where he assisted the Wildcats as a video specialist.
Morrow and Sawruk join a coaching staff under Bragagnolo that also includes holdovers Joe Behling and Bill Vanderleest, both of whom are long-time Sault Ste. Marie residents.
Behling's duties include working with the Eagles defensemen.
Vanderleest is the Eagles goalie coach.