Bulls newcomer Ammirato makes NCAA DI commitment
August 6, 2013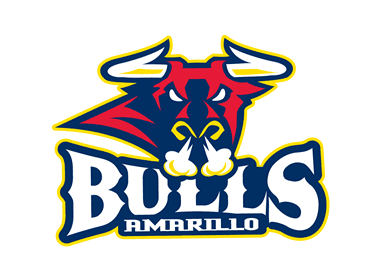 By Denis Puska, Amarillo Bulls
When a player becomes a member of the Amarillo Bulls' family, it doesn't take long before the coaching staff starts to work on their behalf to help get them seen and be noticed by the next level.
That was the case for forward Roman Ammirato who quickly found out about the Bulls Coaching Staff's Connections to the NCAA. Ammirato, who will hit the ice for the Bulls this coming season, announced his NCAA Commitment to Union College, a Division I school located in Schenectady, New York.
"That was one of the reasons why I chose to play for the Amarillo Bulls - their track record of getting players to the next level and all of their college commitments," Ammirato said. "I told them about the schools that were in contact with me and they quickly called the coaches at the colleges and talked to them. I can't thank them enough.
"It's a dream come true for me hockey and academic wise to go to a terrific school like Union,"
Ammirato, a native of Williamstown New Jersey, is the first player of the 2013-2014 team and 34th overall to announce his NCAA plans. The 5-8, 157 pound forward spent the last two seasons in the Central Canadian Junior Hockey League with the Cornwall Colts and later the Hawkesbury Hawks, where in 104 games he netted 56 goals and 71 assists for 157 points. Twenty-one of his 56 goals were tallied via the power play.
"I played in Canada the last two years so going down to Texas is going to be a lot different for me," said Ammirato. "I am looking forward to heading down to Amarillo and getting better as a player."
Ammirato will be one of many new faces in the Bulls line-up this season that will hit the ice as defending NAHL Robertson Cup Champions. Ammirato said that another reason why he chose to play for the Bulls is their success on the ice in the first three years.
"Since they joined the league the Bulls have gotten better and better and then winning the Championship last year was great," said Ammirato.
Amarillo Bulls Head Coach Dennis Williams said they tell all of their players that tender with the team that the coaching staff will go to work for them right away.
"We send all of their information to the colleges and we have great contacts with not only Union, but many other schools that had interest in Roman," he said. "I am excited for him because Union is a top hockey and academic program.
"When we tendered Roman we had high expectations that he was going to be a Division I hockey player. His skill set and compete-level, and what he's done the last two seasons in Canada is a credit to his game and his capabilities." Williams said Bulls fans will be impressed with the elements that Ammirato brings to the team.
"Roman brings an element to the power play and on the offensive side of the puck," he said. "Defensively he is also very sound. To place expectations on a player at this point would not be fair, however I feel he will add great depth to our offensive punch, and be a contributor night-in and night-out. Now The one thing I do expect from Roman like all our players is to be a great teammate and a leader."