Wings announce additions to hockey staff
July 30, 2013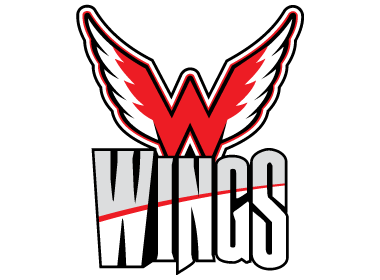 By Aaron Smith, Aberdeen Wings
The Aberdeen Wings, proud members of the North American Hockey League, are pleased to announce two additions to the organization's hockey operations staff for the 2013-14 season.
Francis Anzalone will join the Wings as Associate Head Coach/Director of Player Personnel and Mike Grattan has been named Head Scout/Director of Player Development, Wings Head Coach/Director of Hockey Operations Travis Winter announced today.
"We are very excited to welcome both Francis and Mike to our staff. They both bring a lot of knowledge, experience and energy to our program. This is an exciting day for the entire Aberdeen Wings organization," Winter said.
The announcement reunites both Anzalone and Grattan with Winter, who all worked together for parts of four seasons with the Cedar Rapids RoughRiders of the USHL. The twenty-five year old Anzalone joins the Wings after spending four seasons on both the coaching and scouting staffs of the RoughRiders. Prior to his time with Cedar Rapids, Anzalone coached at the Bantam and Midget AAA levels for the former Pittsburgh Junior Penguins hockey program. The Sault Ste. Marie, MI native has been coaching at the competitive youth, amateur and junior levels since he was eighteen. He is the son of longtime NCAA and professional hockey coach Frank Anzalone, who presently works for the NHL's Calgary Flames.
Francis is a very close friend of mine and I'm excited to work with him again," Winter said. "He has a tremendous work ethic, is detailed, extremely passionate and has all the experience necessary to help our players reach their goals while improving our program both now and into the future. Our players are going to love his dynamic coaching style, his demeanor and his day-to-day approach to their development as both athletes and people."
In his role with the Wings, Anzalone will assist Winter with all aspects of the hockey operation. In particular, he will oversee the organization's scouting process, in-season and off-season strength and conditioning program and work with the team's goaltenders.
"I feel very fortunate to have the opportunity to once again work with Travis and be in such a great position to make an impact on the players, the program and the Aberdeen community. I value the chance to have such a hands-on role and work with great people who I trust. I look forward to contributing to the already solid foundation in Aberdeen," Anzalone said.
Mike Grattan will team up with Anzalone and Winter after spending two seasons as a Regional Scout for the RoughRiders. The thirty-seven year old has been coaching at the youth and amateur levels for parts of seventeen years and played two seasons of junior 'A' and 'B' hockey in the U.S. and Canada before graduating from Hamilton College in 2001.
"Mike brings a lot of experience, perspective and versatility to the staff," Winter commented. He will be heavily involved in our scouting process and will be a big contributor in the area of player development. I have enjoyed getting to know Mike over the years and have come to appreciate his loyalty and his value as both a professional and person."