NAHL releases 2013-14 regular season schedule
July 16, 2013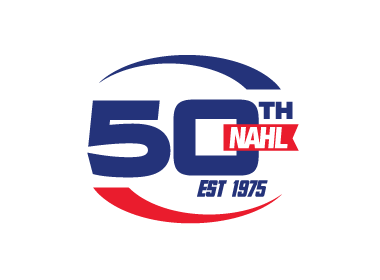 The North American Hockey League (NAHL) has announced the release of the 2013-14 regular-season schedule. Entering its 38th season, the NAHL is oldest and one of the largest USA Hockey-sanctioned junior leagues in the United States. The NAHL prides itself on the social maturity and skill development of student-athletes ages 16-20 with aspirations of advancing to collegiate and/or professional hockey. This past season, over 170 players made NCAA college commitments.
Each of the 24 teams in the league's four divisions - the Central, Midwest, North and South- will play 60 regular season games.
The regular season will commence on September 13, 2013 and end on March 29, 2014.
The 11th annual NAHL Showcase Tournament will be held from September 18-22, 2013 at the Schwan Super Rink in Blaine, Minnesota. All 24 NAHL teams will play four regular-season games at the Showcase, which has evolved into one of hockey's most prominent and popular events of the entire season. For scouting purposes, the event is a yearly gathering for every NCAA program and NHL team as they get their first look at some of the best and brightest hockey talent North America has to offer.
The 2014 NAHL Top Prospects Tournament will be held from February 17-19, 2014 at the Troy Sports Center in Troy, Michigan. A schedule and format will be announced on a future date. The 2014 Robertson Cup Championship Tournament, which crowns the NAHL's playoff champion and USA Hockey's Tier II Junior A national champion, will be held from May 8-11, 2014. A location has yet to be announced.