Brown Bears tab Beauparlant as new head coach
July 10, 2013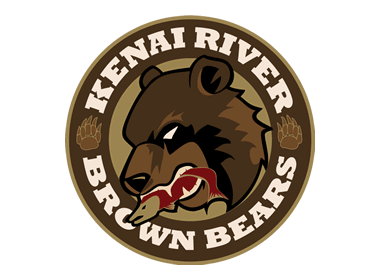 By Jeff Helminiak, Peninsula Clarion
The Kenai River Brown Bears of the North American Hockey League (NAHL) have hired former Fairbanks Ice Dogs assistant coach Geoff Beauparlant as their new head coach, the team announced Wednesday.
Beauparlant replaces Oliver David, who left to become assistant coach of the United States Hockey League (USHL) Dubuque (Iowa) Fighting Saints in June. David had spent four years at the helm of the Bears.
Beauparlant, a native of Georgetown, Ontario, spent three seasons as an assistant in Fairbanks. During that time, the Ice Dogs won the North American Hockey League's Robertson Cup in 2011, won the West Division title in 2012 and made it to the finals of the West Division playoffs last season.
During that time, Beauparlant had a chance to learn from Rob Proffitt, the three-time NAHL GM of the year; former coach Josh Hauge, now head coach and GM of the USHL Tri-Cities (Neb.) Storm; and current head coach Trevor Stewart.
"We were looking for a coach who will continue with the developmental model and standards we have set for our student-athletes," Bears GM Nate Kiel wrote in a released statement. "Coach Beau brings experience and initiative which will enable us to raise the bar in terms of recruitment and placement of our players."
Over Beauparlant's three-year tenure in Fairbanks, over two dozen Ice Dogs committed to NCAA Division I schools.
The new coach also is already familiar with Brown Bears players and the area. The Bears and Ice Dogs played 16 times last year in the regular season, then Fairbanks topped the Bears in a five-game playoff series.
"When considering that Beau has coached more than two dozen games against us in our own building, and over fifty against us in all, it is safe to say he knows our program and our players," Kiel wrote. "He also comes from an organization with great tradition, recommended by superiors whom are highly regarded in junior hockey."
Beauparlant has a wife, Heather, and sons Luc and Ian.