Wildcats goalie Cowley makes NCAA DI commitment
June 19, 2013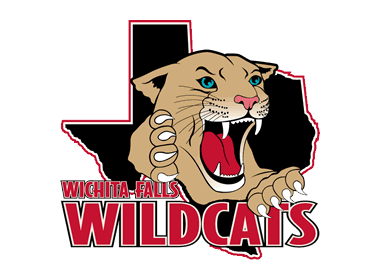 The Wichita Falls Wildcats, proud members of the North American Hockey League (NAHL), are pleased to announce that goaltender Evan Cowley has committed to play NCAA Division I hockey for the University of Denver. Denver is one of eight members of the new National Collegiate Hockey Conference (NCHC) set to begin play during the 2013-14 season.
Cowley, 17, just completed his first season playing in the NAHL for the Wildcats. It was a memorable season for the netminder from Evergreen, Colorado, which included seeing plenty of time in the Wildcats net and an appearance in the NAHL Top Prospects Tournament.
As a 17-year-old rookie, Cowley tied for the league lead in games played with 50 and was 2nd in minutes played with 2,897. He ranked 4th in saves with 1,259 and posted a goals against average of 2.90 and save percentage of 90%.
"Evan has a lot of naturally ability and athleticism and learned at a very fast pace this season in the NAHL," said Wildcats head coach Paul Baxter. "I think once we saw what he could do and the level he was playing at from the start, we had no problems playing him at the rate and frequency we did. He adapted well and most importantly, was consistent on a night in and night out basis."
"Obviously, I am thrilled to be taking the next step in my hockey career. I owe a lot to Paul Baxter and the Wildcats organization for giving me the opportunity and making this day a reality," said Cowley. "Denver has a program with such a rich and winning tradition and I grew up watching the team play. I have a lot of respect for their coaching staff and thought they were very professional throughout the entire process. To know that I will be playing NCAA hockey in my hometown so close to my family is a dream come true for me."
Cowley's (6'4/190) accomplishments during the 2012-13 season extended all the way to the international stage as he was also played in the USA Hockey All-American Prospects Game back in September in Buffalo, NY and followed that up by representing Team USA National Under-18 Team in February at the Five Nations Tournament in Jonkoping, Sweden.
"February was one of the greatest months and experiences of my life. To represent your country at any level was pretty special and then to come back and play in the NAHL Top Prospects Tournament was really cool," said Cowley. "To play with the best players that the NAHL has to offer was a great experience and really showed everyone the high level that the league is playing at."
Cowley was picked in the third round (No. 50) by the Wichita Falls Wildcats in the 2012 NAHL Entry Draft. After he made the final Wildcats roster for the 2012-13 season, Cowley impressed scouts in his NAHL debut in September at the NAHL Showcase.
"The Showcase was where I was first approached by Denver and when they showed some interest. I can't say enough about that event. As a player, you have to be on your game from the drop of the puck in your first game of the season. You don't have a lot of time to get used to playing at that level, so it really forces you to focus and be at your best," said Cowley.
Following his appearances on the international stage and in the NAHL, Cowley finished ranked 12th for all North American goalies in the final NHL Central Scouting rankings for the 2013 NHL Entry Draft. The draft will be held June 30th in New Jersey and Cowley is projected to go anywhere between the 2nd and 5th rounds.
It is quite a story for Cowley, who a season ago was just being drafted into the NAHL, but now finds himself not only with an NCAA scholarship, but two weeks away from hearing his name called in the NHL Draft.
"It is very surreal. I was excited to be drafted into the NAHL and to think a year later I may hear my name called in the NHL Draft shows just how far things have come in a year's time. I didn't think it would happen that fast, but this past year has been a great ride and given me a lot of experience, so hopefully things keep going that way."
Cowley is the sixth Wildcats player this season to earn an NCAA commitment, joining Chris Knudson (Michigan State), Ben Kucera (Air Force), Tyler Ledford (Air Force), Sami Salminen (Northern Michigan) and Will Vosejpka (Air Force).