Stars head coach Glen Gulutzan to speak at Champions Luncheon
May 9, 2013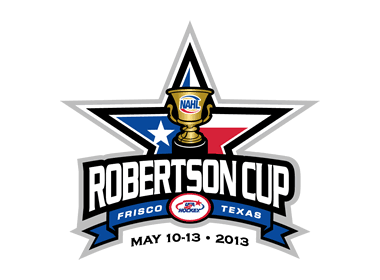 The North American Hockey League (NAHL) is pleased to announce that Dallas Stars Head Coach Glen Gulutzan will be the keynote speaker at this year's NAHL Robertson Cup Champions Luncheon. This marks the second consecutive year that Gulutzan has spoken at the event. The Champions Luncheon takes place on Friday, May 10th at Noon at the Frisco Convention Center. The event is closed to the public.
Gulutzan just completed his second season with the Dallas Stars. He was named the 21st head coach in Stars franchise history on June 17, 2011. In his first season as Dallas' bench-boss, Gulutzan guided the club to a 42-35-5 record, his seventh consecutive winning season as a professional hockey coach. This past season, the Stars posted a record of 22-22-4. In two years behind the Dallas bench, Gulutzan's record is 64-57-9.
Prior to his coaching tenure in Dallas, Gulutzan spent two seasons as the head coach of the Texas Stars, Dallas' primary development affiliate in the American Hockey League (AHL), where he led Texas to the AHL Playoffs both seasons, including an appearance at the Calder Cup Finals in the franchise's inaugural season of 2009-10.
"We are honored to have Coach Gulutzan joining our hockey community for a second straight season," said NAHL Commissioner Mark Frankenfeld. "His message at last year's event really resonated with the players and as a former coach at the junior level, he has a great familiarity with what these players are going through and what it takes to get the next level."
The 2013 NAHL Robertson Cup Championship Tournament begins in a few days and will be held from May 10-13, 2013 at the Dr Pepper Arena in Frisco, Texas. The Robertson Cup crowns the NAHL's playoff champion and also represents USA Hockey's Tier II Junior National Champion.
For more information on the Robertson Cup Championship Tournament, including schedule, ticket information, hotels and other event information, visit www.robertsoncup.com
Tickets for the event are available at the door and are $25 for a Tournament pass (All NAHL, NA3HL and NAPHL) games or $10 for a daily pass (all games that day). All seating is general admission. Suites are also available for sale. There is also special pricing for groups of 10 or more.
The oldest junior hockey trophy in the United States, the Robertson Cup is named in honor of Chuck Robertson, a pioneer of junior hockey in the NAHL and youth hockey in the state of Michigan. Robertson was the owner of the Paddock Pools team when it won a record seven straight NAHL championships from 1976-83.