London calling for NAHL grad Stolarz
May 1, 2013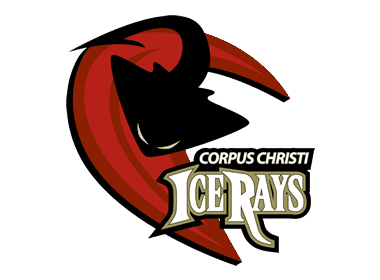 By Anthony SanFilippo
Anthony Stolarz is sitting in the stands of a darkened Compuware Arena. There is no one else around. He quietly alternates from taping his goalie stick to staring out blankly into the empty barn.
Blaring over the arena speakers is a weird collection of music. It is mostly house jams, but at this one particular moment, Nate Reuss, the front man for the band fun., who sounds a lot like Freddy Mercury, is belting the words to the band's mega-hit "Some Nights."
Being in a visiting arena, it certainly isn't Stolarz who chooses the music that is playing. And considering he is donning his own ear buds listening to whatever music gets him in the mood to play goal, there's a good chance that he's oblivious to Reuss' melancholy, indie-rock musing over the anthemic pulse of the music behind him.
Nevertheless, it is an appropriate amalgam of sports and songwriting. It is almost cinematic in its tone.
Because here is Reuss, crooning in self-segregating sadness over a loudspeaker, while a goalie, who still can't believe his own journey to get to where he is actually happened, sits alone, preparing for the biggest game of his young life.
Ruess' words echo through the empty building, bouncing off walls with the voracity of a stray slap shot that comes quickly off the end boards:
"I was never one to believe the hype, Save that for the black and white, I try twice as hard and I'm half as liked, But here they come again to jack my style"
And although Stolarz is imminently focused on Game 3 of the OHL Western Conference Finals this night, the words of the song could certainly be indicative of Stolarz' humble beginnings.
Flashback to a couple of years earlier:
Stolarz had decided to try and pursue a dream of playing hockey, however he had already been cut from two junior league tryouts – and not the pinnacle of junior leagues either. It was from the Eastern Junior Hockey League, or Tier III Junior A.
Considering it was only one year before his draft eligible year, it didn't look good for Stolarz to plan for a career in the sport he loved.
Scarred by his rejections, Stolarz wanted to give it one more shot – at an open tryout for the North American Hockey League.
So, he packed his equipment into the car and drove five hours to Albany, N.Y. for one last chance.
When he arrived, he drew stares from many observers in attendance. He was a tall, lanky kid trying to make an impression as a goalie, wearing hand-me-down street hockey goalie pads that used to belong to his older brother Todd.
Not only was the equipment not suited for ice hockey, it was too small for his now 6-foot-6 frame.
It's very likely that many thought he was a joke. A ruse. A side show.
Then he played – with more intensity and determination than any other goalie there. Eyes opened in surprise. The whispers started to spread like wildfire – "have you seen the kid in the too-small, road hockey gear?"
Stolarz likes to think that because the equipment was so small, it forced him to be quicker in net to keep from getting hit by a puck somewhere that could hurt because it was a normally protected area of the body that was uncovered.
It's more likely though that some folks from the NAHL recognized that Stolarz had some natural skill and talent, and decided to offer him a shot.
Stolarz landed with the Corpus Christi Ice Rays. Moving to Texas from his home in Jackson, N.J. was another big leap, but if he was going to give a career in hockey a go, it was something he needed to do.
While there, Stolarz caught the eye of someone else – Flyers scout – and former goalie – Neil Little.
"First and foremost when you find a guy with that kind of size with great mobility, it really opens your eyes," Little said. "Not many guys can combine their size with flexibility, agility and overall skill. There are a lot of qualities there that I really liked about him."
So much so that Little convinced the Flyers to take a shot on him in the draft last summer. And, with one of the picks acquired from the Columbus Blue Jackets (2nd round, 39th overall) in the trade for goalie Sergei Bobrovsky, the Flyers selected Stolarz.
Read the rest of the story here