South Supremacy: Bulls punch ticket to Robertson Cup
April 30, 2013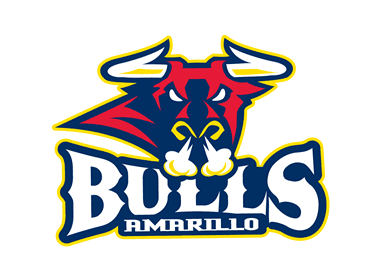 South Division Finals, Game #3
Amarillo Bulls 5 @ Texas Tornado 3 (Amarillo wins series, 3-0)
For the third season in a row, the Amarillo Bulls will represent the South Division at the Robertson Cup National Championship Tournament as their playoff champion. That is thanks to their 5-3 win over the Texas Tornado in Game 3 of the South Division Finals on Tuesday night, which completed a series sweep of the defending Robertson Cup Champions. Amarillo becomes the first team to punch their ticket to the Robertson Cup National Championship Tournament, which begins May 10th at the Dr Pepper Arena in Frisco, Texas.
The game started on the right note for the Tornado who posted their first lead of the series with a 1st period power play goal from Drew Mayer, who converted on a pass to lift a shot over the shoulder of Amarillo goaltender Paul Berrafato. However, as the Bulls have done so many times, they would not let their opponent lead for long. On their first power play of a game a few minutes later, Omar Mullan walked out of the corner uncontested and beat Texas goalie Hunter Leisner on the short side to tie the game at 1-1. Later in the period, Blake Roubos got free in the high slot and wired a shot over Leisner's glove to give Amarillo a 2-1 lead heading into the 1st intermission.
After a 2nd period which saw only 13 combined shots and neither team wanting to make a mistake, the Tornado would tie the game late in the period thanks to some nice pressure in the offensive zone. That led to a shot from the point, which was saved by Berrafato, but the rebound came right to Mitchell McPherson, who pounced on the loose puck to tie the game at 2-2 after two periods.
The Bulls regained the lead less than two minutes into the 3rd period, as he got behind the Tornado defense and deked out a helpless Leisner for a 3-2 lead. The Tornado would strike right back just :31 seconds later on a great individual effort from defenseman Nick Neville, who made a couple of moves to get around the defense and find himself in the right slot where he wristed a shot high over Berrafato to tie the game. With the game seemingly headed for overtime, Dallas native Brady Ferguson scored his 6th goal of the playoffs as a chip up the boards led to an odd-man rush. Ferguson got behind the Tornado defense and slipped a shot underneath Leisner for the eventual game-winner with just under six minutes remaining. Ryan Cole added an empty-net goal for the 5-3 win.
Berrafato made 24 saves in the win, while Leisner took the loss making 20 saves.