Fighting Falcons forward Spezia makes NCAA DI commitment
April 15, 2013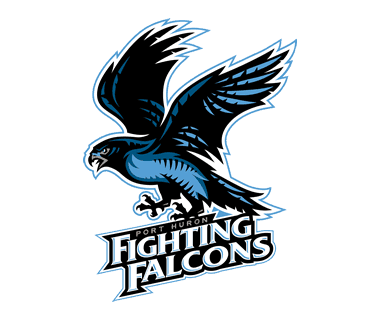 By Mike Reed, Port Huron Fighting Falcons
The Port Huron Fighting Falcons, proud members of the North American Hockey League (NAHL), are pleased to announce that forward Tyler Spezia has signed a commitment to play NCAA Division I hockey for the Bowling Green State University Falcons in the 2014-15 season.
A 19-year-old native of Clinton Township, Michigan, Spezia has excelled since joining the Fighting Falcons in February.
Despite playing just 14 regular season games as a Fighting Falcon, Spezia finished ninth on the team in regular season scoring, with 20 points on nine goals and 11 assists. Spezia finished the regular season on an 11-game point streak, which was the third-longest streak in the NAHL this season.
Spezia began the 2012-13 season with the Dubuque Fighting Saints of the USHL. He was traded to Port Huron after tallying four goals and two assists in 23 games with the Fighting Saints.
"Tyler has made an impact from the moment he got here, and we are thrilled that his hard work has paid off," said Fighting Falcons Head Coach and General Manager Michael Gershon. "We knew he had Division 1 talent when we traded for him, he just needed the ice time to show his value to the scouts.
"We're glad to be able to have an impact on the development of Tyler and everyone else on our roster, and we will continue to do everything we can to give these kids the tools they need to move on to the next level and continue to be successful," Gershon added.
Spezia will join teammate Brett D'Andrea, who had previously committed to BGSU. The Falcons will move from the now-defunct Central Collegiate Hockey Association to the Western Collegeiate Hockey Association next season.
Six current Fighting Falcons have signed Division I commitments. Including alumni, nine current and former Fighting Falcons have signed Division I commitments this season.
Click here for the current list of 2012-13 NAHL college commitments