Bulls goaltender Berrafato makes NCAA DI commitment
April 15, 2013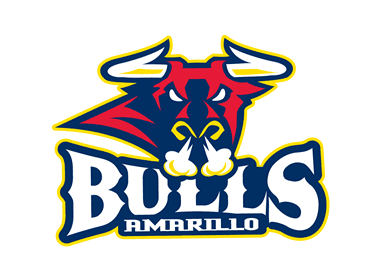 By Denis Puska, Amarillo Bulls
It has certainly been an amazing year for Amarillo Bulls goaltender Paul Berrafato.
The Buffalo, NY native was not only one of the top goaltenders, but players in the North American Hockey League during the regular season. He also won 33 games, was a member of the NAHL Top Prospects, was selected as NAHL Goaltender of the Month, won two NAHL Player of the Week Awards, and voted as the Amarillo Bulls Most Valuable Player. He now has his NCAA College Commitment.
Berrafato became the 30th Bulls' player in franchise history, and 13th of the 2012-13 team, to announce his NCAA Commitment. Berrafato heads to Holy Cross University, Division I Atlantic Hockey, for the 2014 season, where he joins Bulls Alum Karl Beckman, who just completed his first season with the Crusaders.
"It's unbelievable, a long time in coming, a long journey to get here, with the support from my parents, to the coaches (Coach Dennis Williams, Coach Rocky Russo and Coach Harry Mahood) and everyone else who supported me along the way," Berrafato said. "It's exciting to know what the next stage in my life is going to be."
Berrafato posted a record of 33-3-2 with the Bulls this past season. He was No. 1 in victories at 33, in Goals Against Average at 1.66, fifth in Save Percentage at .928 and fifth in Minutes Played at 2455:08.
Berrafato arrived in Amarillo during the second half of last season where he worked out with the team and got used to his new surroundings. He said the time he spent was a huge help, and part of his reason for the success he enjoyed in 2012-2013.
"Coming here last year was great," he said. "I got acclimated with my billet family, coaches, and the players that were returning. When I came back to Amarillo, I knew what the expectations were, especially for myself. I felt so comfortable living here with the people around me. Our team gets along. The guys work hard and play solid defense so it makes my job a little easier."
Amarillo Bulls Head Coach Dennis Williams said Berrafato has been an absolute pillar for the team.
"When he is on his game it allows us to play a little looser, to take those risks and chances to score goals, knowing that if we do turn the puck over then he will be there to make the saves," Williams said.
"I think he is going to be a premier goaltender in Division I hockey. Coach (Paul) Pearl is not only getting a great goaltender but an even more outstanding person. Paul gives a lot back to the community here and is a great teammate. We are excited to have him back next year where we can work on getting him even more prepared. He won't just be an average goaltender, but a great one."
Williams said Paul is a hard working young man and he couldn't be happier for him.
"He came to us wanting to move on and play Division I hockey. For that I thank him," he added. "For coming in here and believing in us and coming down to the Texas Panhandle. He is a northern guy from upstate NY and to think he wanted to come down to Amarillo, TX to pursue his dream of playing Division I hockey is a great story in itself."
For Paul Berrafato the NCAA Commitment has been a dream come true.
"The dream started when I was five years old and I strapped on the pads for the first time," he said. "I played junior hockey, worked through things, the ups and downs, and everything to get to here. It's been many years of hard work."
Paul Berrafato joins Brady Ferguson (Robert Morris), John Rey (Robert Morris), Clint Carlisle (Army), Garret Peterson (Army), Geoff Fortman (Canisius College), Tyler Deresky (Bentley University), Hampus Gustafsson (Merrimack College), TJ Sarcona (Niagara), Tyler Rostenkowski (Air Force), Kyle Plageman (Army), Joe Grabowski (Princeton), Ryan Cole (Trinity College), and TJ Sherman (Trinity College) as Amarillo Bulls who have announced their NCAA Commitments.
Click here to see the complete list of 2012-13 NAHL college commitments