NCAA Frozen Four has plenty of NAHL flavor
April 3, 2013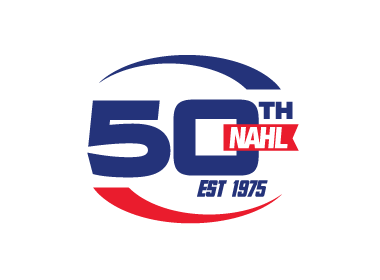 The NCAA Frozen Four field is as Yale, Massachusetts-Lowell, St. Cloud State and Quinnipiac earned trips to Pittsburgh for the 2013 Frozen Four by winning NCAA regional championships this past weekend.
All four teams: Quinnipiac, St. Cloud State, UMASS-Lowell and Yale all feature NAHL alumni on their respective rosters.
23 NAHL alumni will be represented when the four teams take to the ice at Consol Energy Center for the national semifinals on April 11th. For the first time since 1958 — and only the second time since the tournament's inaugural event — the Frozen Four will be made up of four teams all looking for their first national championship.
It's a new-look group, to be sure. Only Yale has ever been to the Frozen Four before, and that was a third-place finish in 1952. Both semifinals will be matchups of No. 1 regional seeds against No. 4s.
Massachusetts-Lowell, the top seed in the Northeast Regional, will play Yale out of the West Regional at 4:30 p.m. EDT in one semifinal; top overall seed Quinnipiac will face St. Cloud State at 8 p.m. EDT in the other.
St. Cloud State beat Notre Dame 5-1 and Miami 4-1 in the Midwest Regional. The Huskies won a share of the WCHA regular season title for the first time and feature nine NAHL alumni on their roster: TJ Belisle, forward (Springfield 2011-12), Brooks Bertsch, forward (St. Louis 2008-10), Brandon Burrell, defense (Wenatchee 2008-10), Nic Dowd, forward (Wenatchee/St. Louis 2008-09), Ryan Faragher, goaltender (Bismarck 2009-11), Kevin Gravel, defense (Marquette 2008-09), Jimmy Murray, forward (Texas 2010-11), Joe Phillippi, goaltender (Fairbanks 2008-11) and Cory Thorson, forward (Owatonna 2008-10).
Massachusetts-Lowell added to a growing trophy case by advancing through the Northeast Regional, beating Wisconsin 6-1 and New Hampshire 2-0. The River Hawks feature seven NAHL alumni on their roster: Adam Chapie, forward (New Mexico 2010-12), Mike Fallon, forward (Springfield 2010-11), Christian Folin, defense (Austin 2010-12), Connor Hellebuyck, goaltender (Odessa, 2011-12), Zack Kamrass, defense (Springfield 2008-09), Jake Suter, defense (Owatonna 2009-10) and AJ White, forward (Michigan 2010-12).
Quinnipiac rallied for a 4-3 win over Canisius and routed Union 5-1 in the East Regional. The Bobcats rolled to the ECAC Hockey regular season title and feature five NAHL alums: Alex Barron, defense (Bismarck 2009-10), Tom Hilbrich, defense (Alpena 2009-10, Fresno 2010-11), Soren Jonzzon, forward (St. Louis 2008-09), Jacob Meyers, goaltender (Alexandria 2010-12) and Zach Tolkinen, defense (Owatonna 2008-09, Fairbanks 2009-10).
Yale won the West Regional by beating Minnesota 3-2 in overtime and North Dakota 4-1. The Bulldogs feature two NAHL alumni on their roster: Clinton Bourbonais, forward (Traverse City 2007-08, St. Louis 2008-09) and Nick Maricic, goalie (USNDTP 2006-08).
The Frozen Four semifinals on April 11 will be televised by ESPN2, with the April 13 championship game on ESPN.
Stay tuned to NAHL.com as we follow all the alums and teams.